The leading association of medical specialists has weighed in on the debate over trade restrictions and alcohol availability in NSW, calling on government to keep the lockouts and also introduce minimum pricing.
A NSW parliamentary inquiry is currently underway, investigating whether changes are in order for Sydney's controversial lockout laws, heavily restricting trade after 1:30am.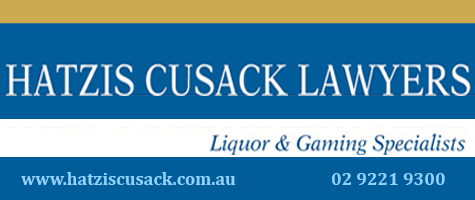 A joint select committee is taking submissions from interested parties, with more than 270 received from industry, stakeholders, members of the public and advocate groups when entries closed this week.
Many of the submissions are said to support winding back the laws, as research from Deloitte Economics found Sydney's late-night economy is likely under-achieving to the tune of $16bn each year.
The Royal Australasian College of Physicians (RACP) is one of the entities pushing to keep the lockout laws in place.
But the association, representing over 25,000 medical specialists around the country, has gone further, to suggest NSW should strongly consider minimum floor pricing for all alcohol.
The Northern Territory became the first jurisdiction in Australia to adopt the concept, when it passed laws in August 2018 specifying that a standard drink cannot be sold for less than $1.30.
Western Australia has also since considered the policy, arising from its Sustainable Health Review.
Minimum pricing largely only affects bulk and discounted wine. A cheap cask selling for around 30 cents per standard drink would go from around $13 to over $50.
The system has had criticism as being a 'tax on the poor' and doing little to address alcohol abuse, likely pushing hard drinkers onto illicit or tainted alcohol, such as methylated spirits, or to hard drugs.
The RACP believes price is a major factor in how much and when people drink, college fellow Professor Paul Haber, specialist in alcohol medicine, suggesting people will especially drink less before going out.
While dramatically ramping up the cost of a goon may affect the pre-loading of some revellers headed toward the Sydney CBD late at night, it is more likely the cross-over of those curtailed by the lockout laws and bladder wine is marginal at best.
Editor's note
Across the USA a battle rages, mostly on Twitter, about the audacity of another association of surgeons voicing their concerns about the country's continuing gun violence. The plea to the wider public came from those seeing the horrific effects of firearms every day, with many of them themselves avid gun-owners, seemingly bringing perspective.
This public appeal has been met with widespread derision, most notably from the highly vocal and morally challenged NRA, which demanded surgeons "stay in their lane" and leave gun regulation to those that understand.