OLGR has hit two related licensed premises with $90k in fines for selling liquor without a licence or permit.
Toowoomba hotel The Florence, previously The Office, was bought mid-2018 by an entity named Boutique Pub Co Ltd, at the same time as restaurant Oxford Garden in Bulimba, acquired by Thirsty Occasions P/L. Both companies list the same director.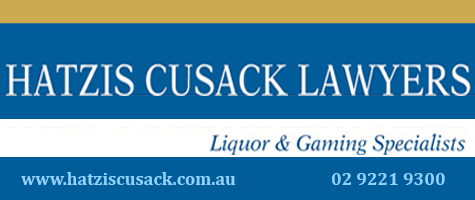 In November Queensland's Office of Liquor & Gaming Regulation (OLGR) was alerted to the fact the new owners had not made the necessary licence transfer arrangements, and were thus trading without licences.
The regulator executed a search warrant at both venues, and against advisement, the companies did not prioritise rectifying their situation.
"Despite recommendations from OLGR Investigators that liquor should not be sold at the premises until such a time that they had the correct authority in place, both companies continued trading for several days until the authority of a licence on an interim basis was applied for and approved, while OLGR continued their investigations," stated Brian Bauer, OLGR acting executive director.
"By law, if a new business owner wants to continue selling liquor at a venue previously licensed they can apply to the OLGR to conduct business on the premises on an interim basis while they transfer the licence, or lodge an application for a new type of licence with the OLGR."
The investigation found $178k of alcohol had been sold at The Florence between 25 July and 23 November, and $355k of alcohol sold at Oxford Garden, between 11 July and 26 November 2018. The restaurant's website details its offering of 'The Drink' and 'The Atmosphere' before the almost afterthought 'The Culinary', and its "bespoke dinning" [sic].
Boutique Pub Co appeared before Toowoomba Magistrate's Court 12 July and was fined $40k for breaching section 169 of the Liquor Act, selling liquor with no licence or permit in place. Thirsty Occasions was fined $50k for its liquor sales.
The rulings are a timely reminder, with the due date for annual licence fees for 2019 on 31 July.
Licensees that fail to pay by the due date "will have their liquor and gaming licence suspended".
If not paid within 28 days of suspension, the licence will be cancelled.
Anyone found selling liquor while a licence is suspended or cancelled will be subject to disciplinary action, infringement notices or even prosecution.