Quarter Acre Hotel has opened in Applecross, bringing an all-inclusive 'backyard-style' space to the southern Perth suburb.
The Hotel is the brainchild of industry stalwarts Miles Hull and Clint Nolan, who last teamed up in 2004 when Nolan, a former chef, was lured from Melbourne to Open Harvest in Fremantle.
Hull was the inaugural general manager of Little Creatures, helping establish Perth's Alex Hotel, while Nolan runs Northbridge venues Henry Summer, Sneaky Tony's and La Cholita.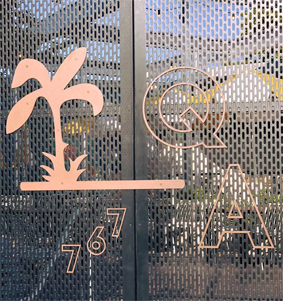 They envision Quarter Acre as everyone welcome, hoping to attract both tradies after work and mums for lunch, with families at night for a meal and maybe watch a game. The approach is based on the 'great Australian dream' of a quarter acre block with a welcoming yard, with plenty of greenery and space for kids to run around.
Two years in the making, QA is on the site of a former Italian restaurant, and licensed for 350-pax.
It is trading every day, 11:30 am to midnight, with the kitchen always open, offering pub classics "done a little bit better" than most, and an extensive kids' menu. The drinks menu sees a strong wine list and cocktail selection beyond the tap line-up.  
Hull told The West he laments a "lack of great suburban pubs" in Perth, especially compared to Sydney and Melbourne, and thinks this is the place for one.
"We saw the opportunity within the site and the size of it to bring it to life as a suburban pub: contemporary, a nice place to eat, a great place to bring family, friends, catch up over a beer … that whole idea of a corner pub."