By Emma Castle
Lisa and Glenn Connell from Western Australia have crossed the Nullarbor to buy the iconic Pub with No Beer in Ingham, Queensland.
The heritage-listed Lees Hotel was made famous by Slim Dusty's country music homage, The Pub with No Beer, based on a WWII legend wherein a group of American soldiers drink the pub dry.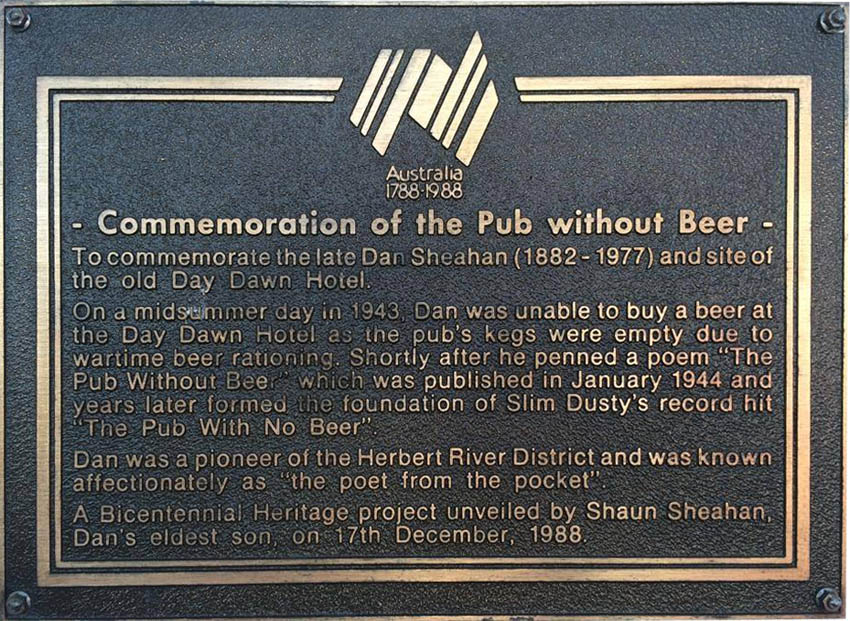 It has been on the market for some time, listed by previous owner Charles Ryman in late 2017.
The Connells have extensive hospitality experience in North Queensland. They have worked on Hayman Island, managed the Mercure Townsville and were on the pre-opening team of Cairns Oasis Resort.
Lisa Connell told the Townsville Bulletin that they had been in discussions to purchase the business from Shelley and Cole Roberts since November last year.
"We are very fortunate that we clicked with both Shelley and Cole, and they've been fantastic because there is actually an apartment here and they made sure that was ready for us to move in and that we had on-site training and they've just been very generous and kind, so the handover has been brilliant."
She also said that the existing staff will stay on.
"They are lovely girls and they've all decided to stay on with us and we are very much of the philosophy, and it might sound a bit silly, but you work with us, not for us," she said.
The Connells are planning to improve the menu, renovate the interior of the pub and proactively work on getting more live acts into the area, already touting success with the likes of Troy Cassar-Daley and shows like the Melbourne Comedy Festival roadshow.
"Glenn's philosophy is he's tried to integrate the business and therefore we'll do those shows and therefore the people will stay here at the hotel, eat and drink at the hotel … so that everyone complements each other," said Mrs Connell.