The original Pub With No Beer made famous by Slim Dusty is up for grabs.
Lees Hotel, the celebrated birthplace of Slim's quintessential bushman's song, is in Ingham, around 100 kilometres north of Townsville.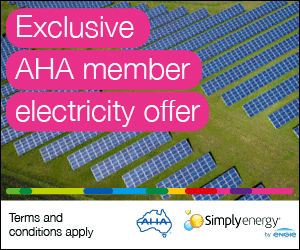 The first pub built on the site was the Telegraph Hotel, in 1875. Rebuilt just ten years later it was renamed the Day Dawn.
The story goes that in 1943, American soldiers from the 22nd Bomb Group en-route to Papua New Guinea during the Queensland wet season to fight the Japanese, had experienced a hellish journey, crossing around 70 flooded rivers to reach Ingham. They subsequently drank the bar dry.
Local farmer and bush poet Dan Sheahan rode in from his farm 30 miles away the next day, to find no cold beer, only warm wine. He sat and lamented his situation, penning these words:
It is sad by the sea where the wild breakers boom,
Or to look on a grave and contemplate doom;
But there's nothing on earth half as lonely and drear,
As to stand in the bar of a pub without beer.
Fourteen years later, songwriter Gordon Parsons used the poem as the basis for a song for Slim Dustry, who released it in 1957.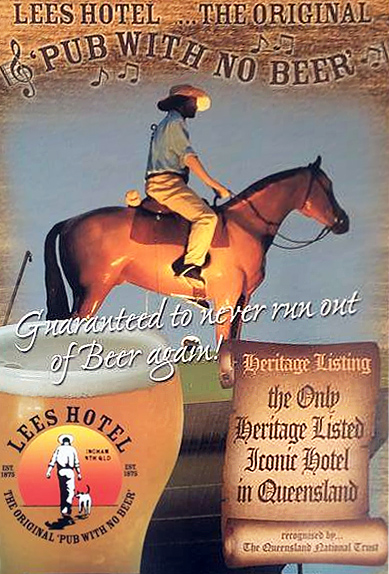 The Pub With No Beer became Australia's first Gold record and enjoyed success all over the world, including six months in the German charts. In the early 60s it became the first song ever beamed back to earth via satellite.
In 1960 the pub was rebuilt again, renamed Lees Hotel. These days it boasts three bars, a bistro, new TAB and gaming room with 10 EGMs, function room, and 22 motel accommodation rooms. The operator is just one year into a 20-year lease (including options).
The freehold also counts three retail shops, all occupied by long-term tenants. Together the multiple revenue streams generate $186k annually.
Charles Ryman has owned the property since 2006, when he heard it was on the market and spontaneously bought it.
"We used to sail up the coast … I'd go into Cardwell, get a car and drive down to the pub for lunch," says Ryman. "I read in the paper it was for sale, called right away and paid the deposit over the phone."
Ryman is approaching his 72nd birthday and as a board member of multiple companies and developments, he is copping increasing criticism from his "very charming" wife about his trend of working an hour per week for each year, and has finally agreed to reduce his commitments.
"She didn't mind when I was only 50, but thinks I should be doing closer to a 40-hour week in my 70s," he jokes.
As a famous destination, and Queensland's only iconic heritage-listed hotel, the trophy pub attracts pilgrims from around the world, coming to have a beer at the bar of the pub with no beer.
Ryman's Eagle Street Trading is asking $1.8 million for the freehold investment, representing a healthy 10 per cent yield.