Last Monday night St.George bank conducted its 2015 Pub Design Tour, bussing a group of inquisitive publicans around some recent top-notch pub renovations.
As long-term partners with the AHA NSW, St.George puts on the event to back up its claims of kinship with hospitality and the challenges of keeping venues fresh.
One of those on show was Waverley's Charing Cross "Charo" Hotel, purchased by 'Fanatics' founder and part of Balmain Pub Group, Warren Livingstone.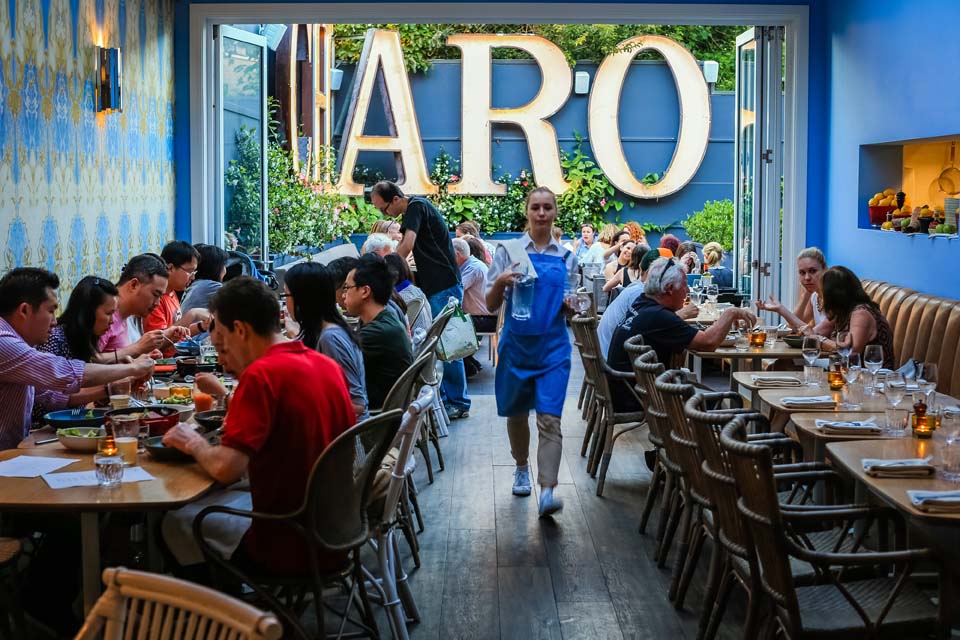 Speaking to PubTIC, Livingstone explained some of the thoughts behind the successful re-brand of his first solo freehold.
PubTIC: How would you describe your plan to lift the performance of the Charo?
Livingstone: When we took over, I wanted to create a neighbourhood pub that would appeal to locals to come regularly, not just on occasions. A lot of pubs that get done up go so high-end, which can be quite restrictive.
Everything was created with that in mind, including the ever-changing menu, and beer and wine lists. As a result, neighbours come a couple of times per week. We've been successful in that regard.
I also wanted to attract more females and groups of women, which is very different for the place as for the previous 50 years it's been very male-dominated.
PubTIC: What things were introduced to the hotel as part of the plan?
Livingstone: We tried to get in as much light as possible. The old place was very dark; we tried to do the antithesis, with lots of light colours and select choices in decorations and interiors. It's near Bronte Beach, and the community identifies with the beach.
We also introduced a lighter menu, alongside the traditional pub favourites. The food offering is oriented toward couples, with special lunch menus.
PubTIC: How would you describe the kind of patron you are now attracting?
Livingstone: We're finding we are getting a more discerning clientele, 30-60 age bracket, who know good food and beverage. The food is so good now that the majority of guests eat, and interestingly our food sales are now stronger than beverage.
A lot of patrons around here can really tell the difference between venues with and without a drinks contract. Being not tied allows more choice, which is good in this area because people are smart enough to realise the difference, and they don't a limited drink selection shoved down their throat.
Also featured on the tour was Pat Ryan's amazing new incarnation of The Republic, with its innovative 'roofless' bar, and the Malouf family's stunning Double Bay drawcard, the Royal Oak.
For every listing and everything to do with pub real estate – visit PubTIC's Pub Real Estate page.