Jaz Mooney's Pelathon Group has taken on another big project in self-proclaimed "Brisbane's Best Pub" – the noble and sometimes notorious, Normanby Hotel.
A living hero of Brisbane's history since 1890, the Normanby is found on a big 3,683sqm block at Red Hill's 'Fiveways' intersection.
Since 1999 it was a project by Ezidebit founder Michael Dempsey and partner Otto Wilhelm, who undertook a big renovation in 2003. The pub counted a separate building at the rear with a steak restaurant, and overall revenue of several hundred thousand per week.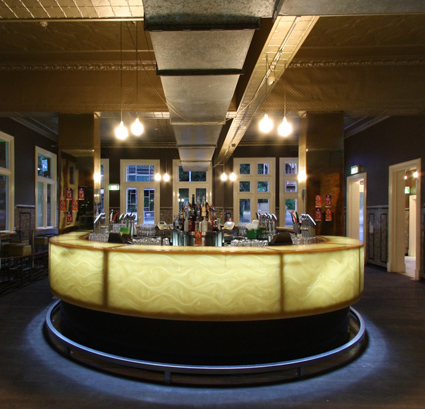 For years its 'Sunday Sessions' were the stuff of legend, and famously in 2010 rugby league legend Alfie Langer was caught on camera dancing on a table in his underwear.
A decade and a half after its makeover it was in considerable need of a refresh, and the owners determined to offer the heritage-listed building to market, boasting major development potential amid large-scale local projects. 
Turnaround specialist Pelathon Management Group has now emerged as the new keeper of the Normanby, set to take the keys and close it after this weekend.
"It will be shut for about four months. We'll do a full refurb top to bottom," explains Mooney.
"She was an old iconic beauty that has fallen down the pegging. It's now my duty to put her back to her former glory, so that's what I'll do."
The deal with the vendors sees Pelathon take on the lease for two years, with the option to buy the freehold.
First stage immediate plans include relocating the gaming room to the rear building, and addressing the general need for capex throughout the well-loved pub.
This project follows Pelathon's breathing new life into Brisbane's historic Grand Central Hotel, which Mooney reports continues to grow trade more than a year after the renovation.
He sees the Normanby – one of the city's oldest and most beloved pubs, added to the Heritage Register in 1992 – as having always belonged to the city, and plans to return it to the community's heart bigger and better than ever. 
"What we're trying to do is preserve the memories and rich history of the hotel while giving the place a modern design.
"We think the community is really going to love it, but we don't want to give too much away yet."