Pelathon has unveiled its stunning million-dollar remake of Brisbane's Grand Central Hotel, the station pub engineered to both attract and cater to the thousands that pass it daily.
Opening in 1901 as refreshment rooms to Brisbane's Central Station, the pub is etched into the history of the city, and was even a part of the legendary Brisbane 'Beer Riots' that saw fighting on the streets in 1940.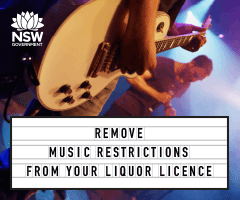 Jaz Mooney's Pelathon purchased the leasehold property from Drinx Group in the latter half of 2015, and determined to execute a big-budget renovation to properly show it off.
"We've done up an iconic bar in a way that we feel is very sympathetic to what that old station building is," Mooney told PubTIC.
"A station pub is really about open to all, about a simple meeting place, people travelling, waiting for trains. This was about taking an iconic pub and really turning it into something history should be proud of; we're only custodians. It's back to its former glory."
The Grand's main bar opened a couple of months ago, but last week saw the reveal of its elegant new Platform Bar, employing copper and ironwork and black cabinetry to complement the heritage green tiling and hardwood floors. Curved timber roofing fixtures straddle long railway-style seating and a vintage luggage rack on the wall completes the picture.
The brief to Inaspace Architecture & Design's Rachael Brennan was to incorporate modern elements and expectations, while fastidiously preserving the historic pub's own stylings.
Still to come are final touches to the 'Laneway' bar, and the boutique winery bottleshop – which doubles as the wine list, with patrons allowed to buy in the bottleshop and drink it in the pub for a small corkage.
"Again, we're trying to get as many people as possible coming back to this place," furthers Mooney. "Gross profit is one thing, but volume is always a key thing as well. If you're not growing your foot traffic in the venues, you are liable to run out at some stage.
"We like to grow foot traffic first and then GP later. It's really important to a venue like this, in amongst hundreds of thousands of people that travel upstairs, it's all about footfall – how we get them in for either a shorter or longer period of time.
"There's two ways to go: value for money and craft. We want to be both, but we definitely want to be value for money."