A patron that was injured during a live music performance in 2017 is suing the Corner Hotel and its security for potential negligence.
A gig by American punk rock band The Bronx at live music mecca The Corner in October 2017 saw the band's lead singer 'crowd surf' off the stage, on probably more than one occasion.
But on one particular occasion an enthusiastic member of the audience followed suit, and while the singer was likely passed overhead across the room, his disciple landed heavily on 28-year-old Anthony Robinson, causing spinal damage.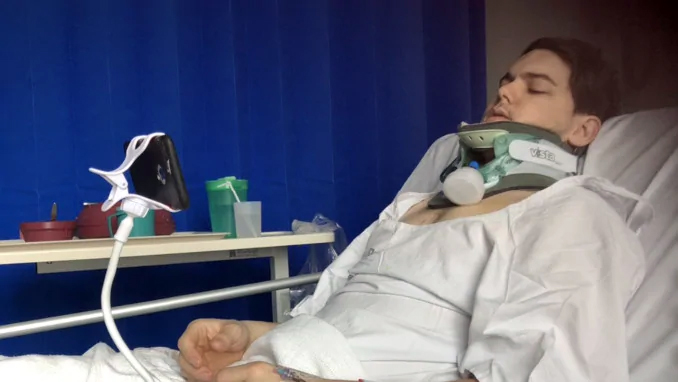 For the past two years Robinson has suffered ongoing pain and anxiety, according to court documents, and has been forced to change occupation since unable to execute his former work as a cabinet-maker.
He and now wife Candice were married eight weeks after the incident, but Robinson was reportedly in pain the entire day.
Robinson has now launched an action through legal heavyweights Maurice Blackburn, against both the venue and Aztech, the security company on the night, alleging they were negligent in allowing both the singer and the patron to stage-dive.
The claim for damages includes allegation the pub failed to employ sufficient security staff, exposing Robinson to unnecessary risk of injury.
Further details as they are released.