As NSW revisits the broader impacts of Sydney's lockout laws, the regulator has shown its intention to work with industry by way of the first exemption, granted to the CBD's Palace Hotel Sydney.
Venues, stakeholders and the general public await the Joint Select Committee's report on the changes brought about by the strict regulations, due out late September.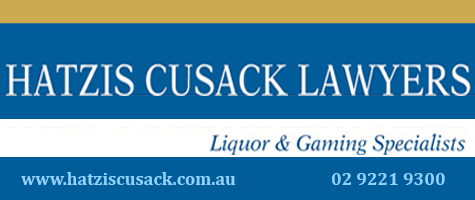 Introduced in early 2014, the regulations prevent patrons entering licensed venues after 1:30am, and decree drink service to end at 3am, regardless of the venue's own licence.
One of the unintended consequences of the rules was prejudice against late-licensed venues offering services such as international sporting matches set to play during prohibited hours.
The Palace Hotel in Haymarket, on the southern edge of the CBD inclusion zone, in pursuit of satisfying its client base, wanted to show the All Blacks vs Argentina Four Nations rugby match, kicking off at 3am on Sunday, 21 July.
Armed with its good record, the Palace applied for one-off exemptions to clauses 89 and 90 of the Liquor Regulation, being removal of the lockout and liquor sales cessation periods, along with two $500 application fees.
Beyond any regular licence conditions, the Hotel also committed to a minimum of two security guards on duty, use of its identification scanner and security body cameras, patron limit of 80-pax, water and food available through the event, and no shots or doubles served.
In a formal response from Liquor & Gaming, Director Compliance Operations Sean Goodchild was "satisfied" with the self-imposed measures and noted the Palace's compliance record, having never been a declared premise in the Violent Venues Scheme, and its AusComply online data showing a good bill of health and proactivity.
"I have also given weight to the compliance history of the venue," said Goodchild in granting the applications.
"The entries in the hotel's electronic incident register for the period 16 January 2019 – 16 July 2019 predominantly detail operational housekeeping matters."
It was considered "necessary and appropriate" to impose a condition on the licence under section 54 of the Liquor Act 2007, ensuring the measures were in place.
NSW Police were invited to comment on the applications, suggesting further conditions of no alcohol supplied during the regular cessation period, no glass containers, and seven security guards on duty for the game.
Liquor & Gaming's approval did not adopt the additional Police conditions, granting the exemption from lockouts of 1:30am to 5am, and from liquor sale cessation, 3am to 5am.
"We have a good relationship with L&G, which assisted us with our premises application before determination by Sean Goodchild," Paul Walker, manager of the Palace, explained to PubTIC.
"The event went off without a hitch.
"We sponsor the All Blacks Supporters Club Sydney and host all of their games. A lot of these sporting events, where other countries are involved, you're dealing with time zone differences.
"I'm very glad we could be the successful first pub to get an exemption."