Gastro-pub mecca the Four in Hand has sold to Waugh's PHMG, making a Paddington hat-trick for the Group – just as it announces the arrival of the acclaimed Guillaume Brahimi as 'Culinary Ambassador'.
A highly anticipated sale, The Four is one of few pubs in Australia to achieve the status of Two Hats, under the stewardship of Colin Fassnidge, who has gained considerable fame in recent years on the likes of Masterchef.
Dubbed by many "a tough act to follow" the Joe Saleh and Fassnidge-led operation came on the market through Ray White's Andrew Jolliffe in October, with no details on Fassnidge's future with the pub.
Public House Management Group (PHMG) last night secured a deal for The Four – topping off its announcement that Brahimi would be undertaking a role advising on menus, produce and sourcing, restaurant operations, and HR and mentoring of front of house and kitchen teams.
While he will not be regularly appearing in any of the Group's seven kitchens, he will be guest chef at special events throughout 2016.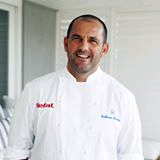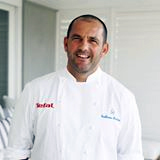 "I am thrilled to be working with the PHMG team to help deliver quality food experiences across their venues," says Guillaume.
"They are placing a lot of emphasis on their new food offering, and it's great to be assisting them with their new approach to food in some of the best pub venues in Sydney."
PHMG confirmed to PubTIC that Fassnidge would continue until February, at which time he and the existing Four in Hand fine-dining offering would cease.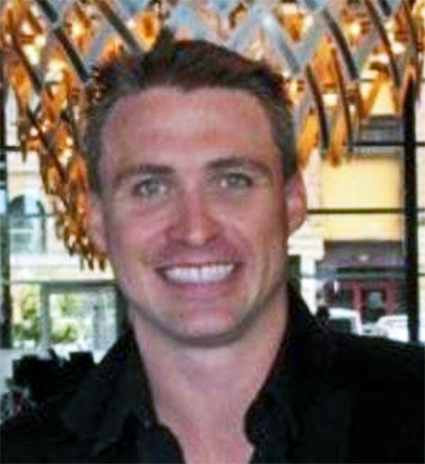 "I am very excited to announce that Guillaume Brahimi has decided to join the team at the PHMG as the Culinary Ambassador," said PHMG managing director, Mitchell Waugh.
"I have admired Guillaume and the product he has been able to deliver in Australia over the last two decades. I believe that working together, combining Guillaume's knowledge of Australian produce and French cooking techniques with PHMG's experience in hotels, will create an experience for the patrons of PHMG's venues that has not been seen before in the Sydney hotel sector."
Brahimi is set to become the essence of Paddington dining, currently operating the two-hatted Guillaume restaurant there, and now guiding PHMG's three Paddington pubs, including recent purchases The Royal Hotel and fellow foodie venue The Woollahra.
Arriving in Australia over twenty years ago, French-born Brahimi has operated acclaimed Sydney restaurants including the two-hatted Pond, the three-hatted Quay, and from 2001-2013 the three- hatted Guillaume at Bennelong, at the Opera House. In 2013 he was awarded the Vittoria Legend Award for outstanding long-term contribution to the industry.