The new-look smarter Oxford Hotel has burst back to life, with a vibrant décor and all-welcome attitude.
Having felt the sting of a 1:30 curfew on the traditional late-night patron base in the Oxford Street party precinct, the landmark heritage-listed pub at 134 Oxford St Paddington closed for a re-jig in late September.
Jaz Mooney's Pelathon Group operates the pub, and the canny Irishman told Stefan Elliott of Swerve Design to make something special with the "blank canvas" LGBTI-friendly hotel.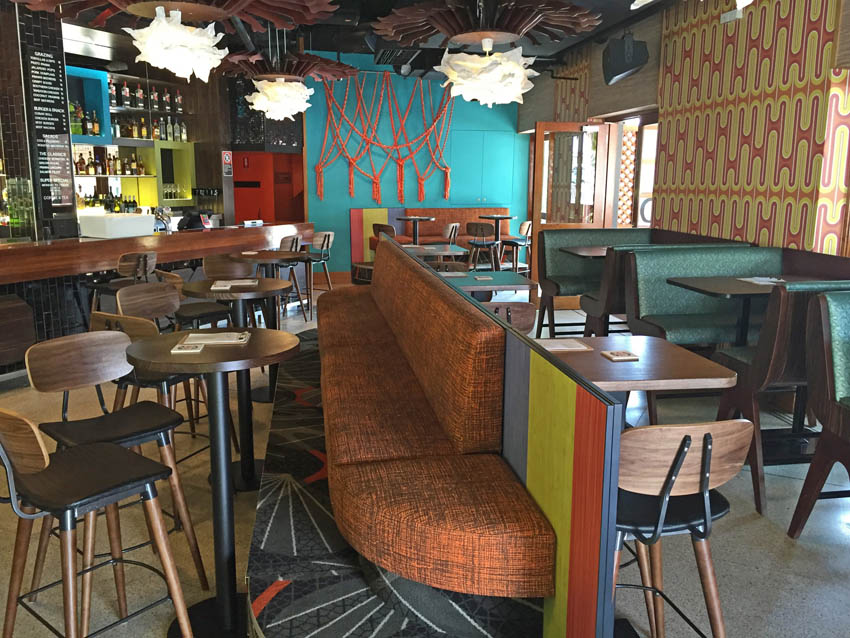 Speaking to PubTIC, the Oxford's operations manager Bjarne "BJ" Hansen reported the effects of the lockouts meant they simply had to change the model.
"We had to rethink the business, and offer what people are after these days," said Hansen.
"I think we've done that. I really feel there is still a market here, for an all-welcome home-away-from-home pub."
Re-opening last Thursday, Hansen reports the first weekend brought in people from all walks of life, and the feedback was very positive.
"We've decided to focus heavily on wine; things you are not going to get at other places, or at a bottle shop. Unique and exclusive – without the price tag.
"After a couple of weeks, we're going to introduce a boutique beer of the month. These elements will suit the patronage, and I think the flamboyant design has captured the 'colour' of the community.
"We hope the LGBTI community will continue to support us, but we're going to invite everyone in.
"The Oxford is open for everyone … a new local, for all walks of life."