Classic Launceston local O'Keefes Hotel has come to market, offering a classic country pub operation with an eponymous local reputation.
Stalwart of the Launceston pub game Mike O'Keefe enjoyed many a year and many a beer with locals and tourists to the northern town, Tasmania's second-largest population catchment.
Eyeing retirement, O'Keefe sold the business operation of his self-titled pub to Allan Virieux, who has operated it under management.
The pub counts a classic front bar and open-air bar area on the upper level, Keno, commercial kitchen and two more formal dining areas separate to the bars.
It also holds 11 pub-style 3+ star accommodation rooms, sharing amenities and a communal kitchen. Refurbishment of the rooms was completed this year, paying homage to their 60s styling, with new bathrooms.
The lease has 12 years remaining, and Virieux has engaged Knight Franks' Rodney Rawlings to market the business interest, which he believes is in need of a familiar face at the helm.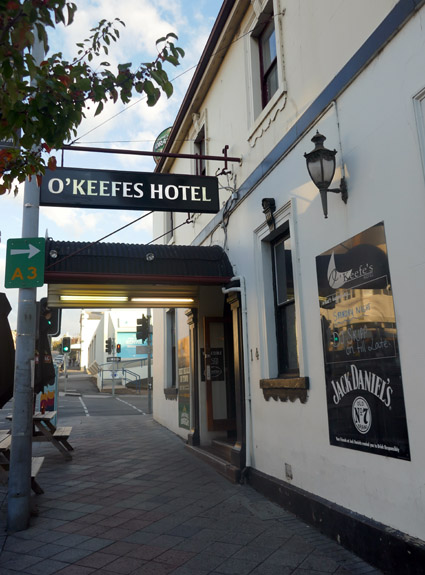 "It's one of the last of the real corner pubs. It needs a husband and wife team or couple of mates, just being old-fashioned publicans," offers Rawlings.
While O'Keefes enjoys a good reputation for its bistro, it lacks the personal connection with clientele that is the hallmark of a great regional pub, and struggles under a management model.
"Just about anybody that had a beer in Launceston would know Mike O'Keefe," he explains. "The Hotel is just screaming out for an old-style publican that stands there and serves beers, and a partner who's front of house for the meals."
The leasehold of O'Keefes Hotel is being sold via Private treaty, with price on application.