The Murphy brothers are back in the game, picking up the freehold going concern of Maitland's Imperial Hotel.
In July freehold owners Walker Douglas Group (WDG) teamed up with lessee Callen Hotels to offer the business and property to a robust market starved of opportunity, particularly in sweet-spots such as Newcastle and surrounds.
The Singleton pub, known locally as 'The Impy', resides on a large 2,559sqm lot in the heart of town just off the New England Highway, an hour north-west of Newcastle.
It sees balanced trade through the public bar, bistro, 15 gaming machines and 12 first floor accommodation rooms, generating annual revenue just north of $2.5 million.
Singleton itself is on the rebound due to a recent increase in mining activity.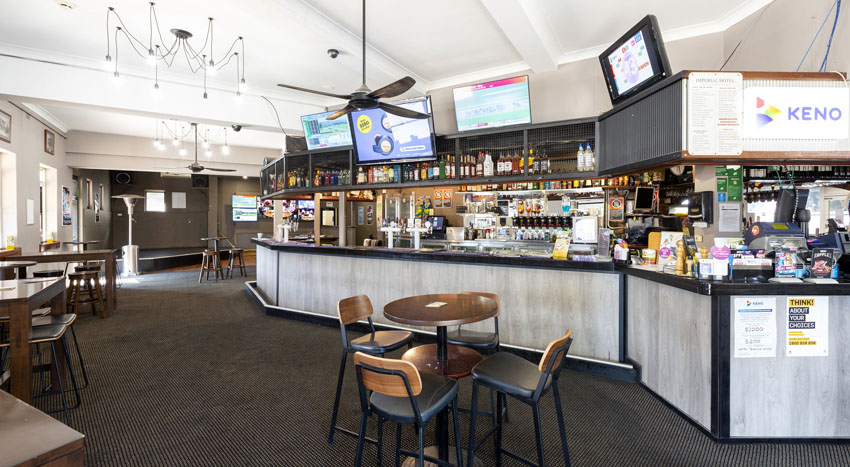 WDG and Callen engaged CBRE Hotels' Ben McDonald and Moore & Moore Real Estate's Deane Moore to market the asset, who report more than 50 enquiries and multiple EOIs submitted on the closing date and beyond.
"We were still getting enquiries at the 11th hour – right up until it exchanged, yesterday," said Moore.
"The vendors were extremely happy."
Agents would not reveal the sale price, but sources say it fetched mid-$3-million, which was in line with price expectation cited in July.
In late 2017 the Murphy family divested their Belmore Hotel in Maitland, just a block north of the Impy.
Brothers Josh, Nicholas and Luke were eager to get back in a pub and overcame stiff competition to secure the Imperial and opportunity – underpinned by "hard asset value and strong tourism demand" said McDonald.