Merivale has taken its next step into the hearts of Bondi's culture with Hemmes unveiling "that sort of place" – Totti's, doing great Italian in the Royal Hotel.
Justin Hemmes' secured the iconic and notably undercooked Royal Hotel late 2017, paying a handsome hot market price for the famed corner pub on Bondi Road.
Wanting to preserve its kitsch, and reputation as a "cherished local", the pub saw only a brief makeover when the group took possession in July, the street level public bar reopening in September with little more than fresh paint, a new sound system, and walls lined with Good Vibes posters.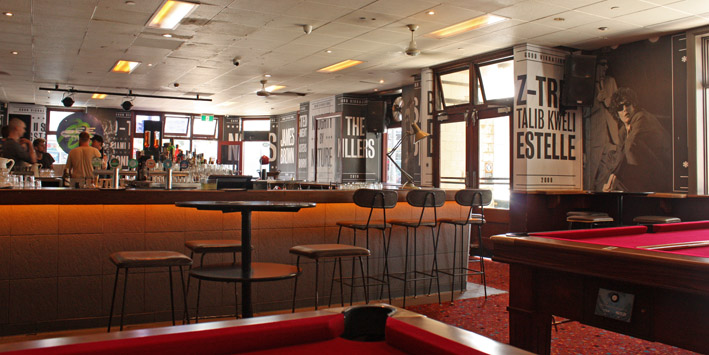 Throughout October the Royal offered 49 per cent off all drinks, continuing Merivale's Bottoms Up July promotion in the city venues, offering something special for Bondi to express pleasure at joining the neighbourhood.
The unassuming reopening was accompanied with news of one of the group's legendary new food concepts, set to feed new life into the Royal's appeal.
"We're just doing Italian done well … which has been done for thousands of years," reports Hemmes.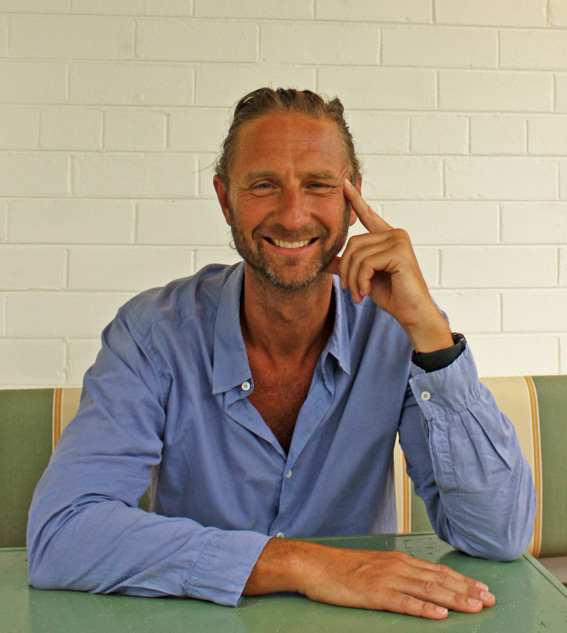 "We like to just do the classics, and try and raise the standard a bit. We've made it very accessible in pricing, in fact it's quite cheap, but really good-quality product, so we've really gone all-out on the value. We want it to be a place that's really accessible for everyone."
Totti's will trade from 11am until midnight every day, with no distinct lunch or dinner menu, and like a number of Merivale food offerings, effectively act as a separate venue under the same roof.
The kitchen is driven by heavy-hitters Mike Eggert and Khan Danis, creating an all-ages menu based in fresh hand-crafted pastas, plenty of sharing, and Italian-style flatbread that is cooked to order, arriving piping hot and aromatic.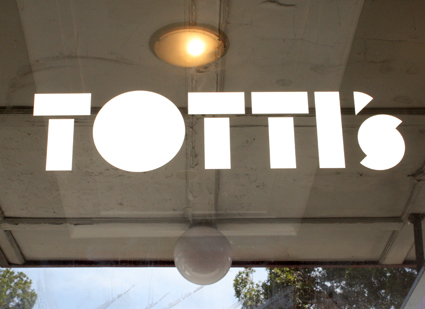 Eggert is known for pushing creative boundaries, and extends at Totti's the concept behind the successful Pinbone pop-up at the Tennyson. Danis is one of the country's best wood-fired chefs, boasting over 30 years' experience. He'll be dishing up wood-fired schnitzels, steaks and fish, with classic Italian sides.
Drinks in Totti's reflect the décor – simple, retro-Italian-inspired, offering classic cocktails and boutique wines in a bright, relaxed courtyard. 
"The space is beautiful, but really simple and stripped back, with lots of natural light. It lets the food do the talking," says Eggert.
A diverse and growing crowd are patronising the Royal's public "Dive Bar", and the unassuming nature of Italian in Totti's fits the precinct.
"I think they work really well together. I don't think either space alienates the customer," suggests Hemmes. "I think it wants to be that sort of place; you finish at the beach, you're walking past, you can grab a bowl of pasta."
Hemmes is on the cusp of taking his development profile to the next level with a massive mixed-use project adjoining ivy on George Street that he says will be "something really special".
But for the immediate future it will be the customary late nights and early starts that come with creating another venue – made a little easier being close to his Vaucluse home, a brisk commute by push-bike. This proximity was a major motivator in the acquisition and addition to his famous 'to-do' list, set to soon deliver the missing piece at Coogee Pavilion, and the Alexandria in late 2019.
"I'm not a 20-year-old anymore," he laughs. "I wanted to get into Bondi and had been looking at this place for a long time, and the timing was right. It's nice to be in Bondi."