Merivale has reopened its new Bondi icon, the Royal Hotel, ushering a preserved past, pop-up dining concept on the way, and half-price drinks throughout October.
Justin Hemmes' pioneering group snatched the iconic Royal Hotel on Bondi Road in late 2017, paying the long-standing Moulding family an opportunity-based $30 million for the tired old local in a fabulous location.
The deal saw Hemmes take possession in July this year, and wanting to preserve it as the "cherished local it has always been" forewent his usual bare-bones overhaul, giving the public bar and major areas little more than a "lick of paint" before reopening street level and the bottleshop.
Entering the group after the highly successful 'Bottoms Up Sydney' promotion throughout June, offering 49 per cent off all drinks across all Merivale venues, Hemmes says the Royal needed its very own.
"Bottoms Up was our way of saying thank you to Sydney, encouraging people to get out and experience everything this amazing city has to offer.
"The Royal just missed out on being open in time for the campaign, so we wanted to do something special for Bondi. The pub means a lot to the area and we're really excited to join the neighbourhood."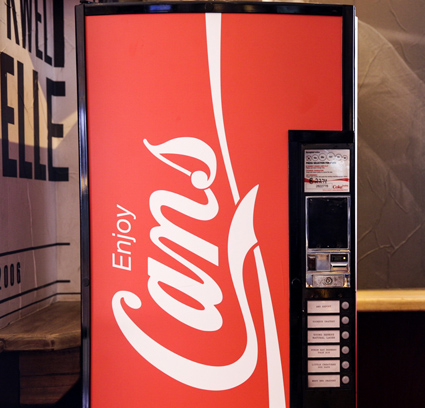 While much of the 'classic local' has been preserved, the drinks list has been refreshed, described by group bars manager Sam Egerton as "high quality drinks in a low-fi environment" offering daiquiris, margaritas, boilermakers, bottled negronis, espresso martini on tap and a vending machine serving ice-cold beer.
Plans for the restaurant and courtyard are due to be revealed in coming weeks, and set to incorporate a pop-up food concept over summer.
To celebrate the opening under Merivale, The Royal is serving all drinks – cocktails, spirits, beer, wine and champagne – at 49 per cent off for all of October, every day from 5-7pm.