Following the new drug monitoring requirements in NSW pubs keeping incident registers, Liquor & Gaming has confirmed venues won't be held to blame, as drug culture in society continues to evolve.
Liquor & Gaming NSW introduced new measures in the recent Liquor Regulation 2018, which took effect 1 September.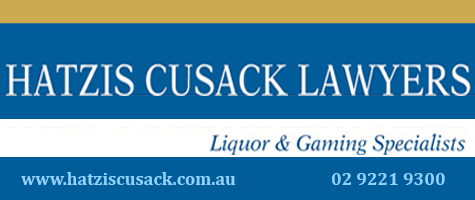 Key amongst the changes is requirement for all venues that must maintain incident registers to record incidents involving "possession or use on the premises of any substance suspected of being a prohibited plant or drug".
Government is endeavouring to develop a better picture of how drugs are influencing behaviour in and around licensed premises. Historically many incidents around venues potentially attributable to drugs have been lumped in the alcohol-related basket.
Figures from the US suggest around 70 per cent of serious drug users also hold regular employment. This highlights the likelihood that regular citizens in public places, particularly recreational, are going to include people who are on or do use drugs.
The Drug Detection Agency (TDDA) conducts workplace drug testing, set to do over 200,000 across Australasia in the coming year, and reports a consistent six to eight per cent of workplace tests turn up a fail (positive result).
TDDA managing director and former drug squad detective Bryce Dick says dangerous combinations of drugs are becoming more common, and someone using ice (methamphetamine) that may not have slept for days can be very irrational.
"It's not unusual for us now to see multiple drug classes and mixing stimulants with depressants.
"What we've seen in the past three to four years is, where about eight to nine per cent of our failed tests would have been meth, now it's sitting around 23-24 per cent of overall fails are meth – predominantly ice and speed."
PubTIC asked L&G if pubs being required to report drug activity would be shielded from any perceived judgement as to the patronage or the fact that drugs were on the premises. A spokesperson replied:
"The change aims to reduce problems linked to drug possession and use on licensed premises, in the same way recording of alcohol-related incidents aims to curb alcohol-related harm.
"Venues that report drug possession are certainly not blamed. They are in fact doing the right thing by alerting authorities to the actions they have taken to prevent drug issues on their premises."
The development comes as the NSW Police Association seeks an additional 2500 officers for what it describes as its growing battle with the crystal meth epidemic.
AHA NSW director John Green reports drug-related incidents are one of the biggest battles facing operators today, and thankfully information recorded on venue incident registers will not be publicly released.
"Licensees already do all they can to prevent drug use and supply on their premises.
"Whilst assaults on licensed premises have reduced substantially over the last decade, drug arrests and detections across society have increased at alarming levels – this is a challenge for licensees who have to identify drug-affected patrons."