The West has unveiled plans for the massive new pub being constructed inside Perth's big new stadium at Burswood.
The Camfield will be the all-new 2500 capacity pub adjoining the impressive new Perth Stadium – both slated to be open in time for the 2018 AFL season.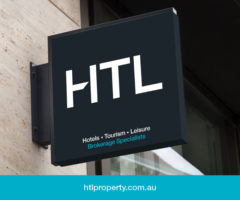 The multi-million-dollar Camfield is a project by Tim McLernon and Tony Buhagiar, who already co-own The Stables Bar and The Reveley.
The new large-format pub will reside virtually within the Stadium grounds, slated to see up to 60,000 people on game days, and will enjoy no competition in the immediate area. The existing Subiaco Stadium is serviced by a dozen bars within walking distance.
Aiming to be more than merely a stop-by before or after the game, it will feature its own micro-brewery – teaming with Lion to produce a new range of craft beers on the premises. There will also be a courtyard for up to 1,500 people, concert stage, big screens for sport, and a function space.
Set to occupy 8,000 m² it will be one of WA's largest licensed venues, and hopes to build the Stadium into an entertainment precinct.
"The Camfield is an exciting project that demonstrates that the medium- to long-term investment view of the hospitality industry in WA is strong," AHA(WA) CEO Bradley Woods told PubTIC.
"This multifaceted venue aims to be more than a bar – also a brewery and function centre, and will provide a variety of reasons for customers to visit and enjoy the prime location."
Work began on The Camfield last week, but after Western Australia's sudden change of Government in March's landslide election victory for Mark McGowan, Woods says there is more to be done than big construction.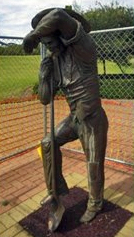 "The AHA(WA) will be working closely with the new McGowan Labor Government to ensure there is a focus on growing visitor numbers to fill large venues, like what is projected for The Camfield."
The Camfield is reportedly named after the pioneer first settler of the Burswood area, Henry Camfield.