ALH will soon launch a new pub collaboration with Lion, rebranding Daveys Hotel in Frankston as 'The Cheeky Squire'.
Australian Leisure & Hospitality (ALH) is Australia's biggest publican, and operates over 300 pubs around the country, in every State and Territory except the ACT.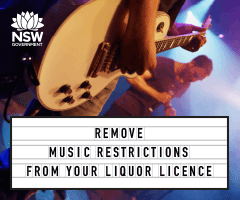 In the outer-Melbourne suburb of Frankston, ALH operates both the Daveys Hotel, at 510 Nepean Hwy, where it meets Davey St, and the Pier Hotel, next door at 508. Known as "Pub Corner", Pegasus Leisure's The Grand is opposite at the intersection.
Both ALH pubs overlook Kananook Creek, at its outlet into Port Phillip Bay.
The Pier has previously been flagged as a potential residential development site, in an area with minimal multi-storey development, although it recently initiated a revival of its tradition of live music, reopening the Pier Bandroom.
Across Kananook Boulevard, Daveys has a similar offering and similar history of hosting bands.
In a move to further differentiation, ALH has partnered with big-brewer Lion and its Malt Shovel Brewery, to create a James Squire-focused ale house, to be known as The Cheeky Squire.
The venue is currently undergoing a comprehensive make-over of the bar and restaurant, ahead of reopening in June, aiming to tap into the "growing appreciation of quality craft beers and greater appreciation of food".
The site was first licensed as the Prince of Wales Hotel in 1884, but the original building is long gone and the pub has been rebuilt several times in its 133 years. It has been known under several monikers, such as Vines Hotel through the 70s and 80s.
Frankston Mayor Brian Cunial told the Herald Sun he was very pleased to see the new initiatives at Pub Corner, as they worked within plans to boost the area as a destination and make "Frankston City the 'lifestyle capital' of Victoria".
This is not ALH's first time 'round the block with branded beer pubs. It already operates Belgian Beer Cafés in both Perth and Adelaide, but more recently transformed the Gepps Cross Hotel in South Australia to Coopers Alehouse Gepps Cross.
The Cheeky Squire joins Perth's The Generous Squire, Adelaide's The Curious Squire, Brisbane's The Charming Squire, and Newcastle's The Squire's Maiden.
Trademark for The Cheeky Squire was lodged by Malt Shovel on 3 February, 2017.