Lion continues to combat negative public perceptions around beer, with stage two of its 'Beautiful Truth' campaign focused on the absence of sugar and preservatives.
It results from Galaxy research that showed 70 per cent of Australians want to know the sugar content of alcoholic beverages, and (incorrectly) believe Lion beers contain preservatives.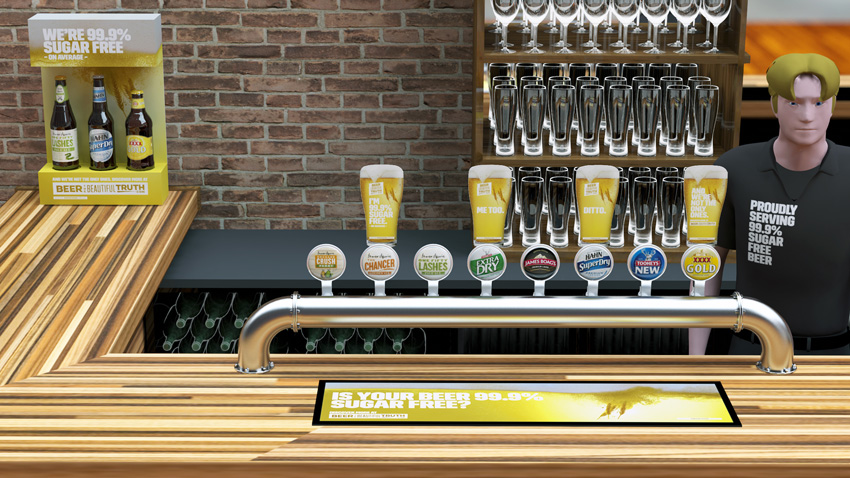 Stressing that the products are in fact 99.9 per cent sugar-free, and completely preservative free, the big brewer is focusing on the notion that knowledge is power, and that educated consumers are better armed at time of purchase.
"We believe that giving people more information about beer is the right thing to do – and it is exactly what Australians are telling us they want," says Ben Slocombe, Lion marketing director – category and planning.
"People want to know more about what's in the beer they are drinking, and this campaign is proof of our promise to being transparent about what's in our beer. We also hope to bust some common myths about beer along the way.
"We hope that by better informing Aussies, they can have a beer with their friends and be better equipped to consume beer in moderation as part of a balanced lifestyle."
This aspect of the campaign follows Lion's August announcement it would be adding nutritional panels to bottles and packaging, providing consumers with information on sugar, preservative, calorie (kilojoule) and carbohydrate content.
For venues, there is on-premise marketing collateral including tap decals and talkers. The campaign will be supported by radio, digital, outdoor, social media and PR.