One of the best-known pubs in Sydney's Paddington has hit the market, as development in the area and market conditions prove irresistible.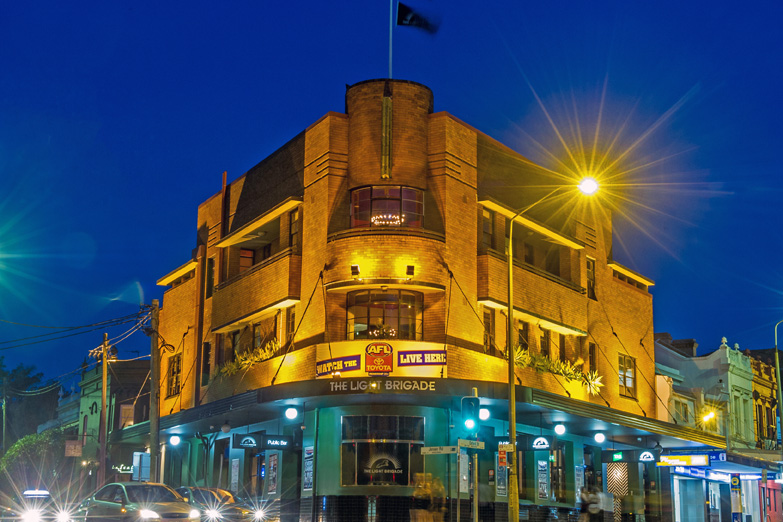 Speaking with PubTIC, long-time operator of the Light Brigade Hotel, Dean Haritos, said the temptation to test the market was largely prompted by his increasingly diverse business interests.
"I've had a number of approaches in the last six months, and we've been quite openly saying the hotel is 'not for sale'.
"But I have significant other business interests outside hospitality, taking me to Melbourne every week and overseas once a month, and something has to give."
Haritos has owned the landmark Oxford Street pub for nearly ten years, and turned it into a cornerstone of Paddington. It is located close to the Sydney Cricket Ground and Football Stadium, which have both recently been awarded plans for massive redevelopment.
The Light Brigade is itself undergoing some expansion, including an existing approved DA for outdoor gaming and one in the works for a rooftop bar.
The pub is being marketed through Ray White Hotels, and Asia Pacific director Andrew Jolliffe says the combination of its land value and consistent revenue is a sure lure for investors.
"The Light Brigade Hotel is emblematic of this phenomenon in that the property is well-positioned to enjoy the undoubted upswing being enjoyed by Paddington and Woollahra," said Jolliffe.
"This, and the fact that the hotel is already so well attended by locals and visitors to the area, epitomises what investors are looking for."
Haritos still operates Verandah, in Elisabeth Street, and says the sale of the Light Brigade does definitely not precede his departure from the industry, which he describes as currently "so robust".
"Definitely not. We remain very much committed to the sector. There are big plans coming for Verandah, and we continue to look at opportunities.
Other recent prominent sales in the area include Riversdale's Bellevue Hotel to WDS Group, Woolahra's Centennial Hotel to Halcyon Group, Bruce Solomon's Golden Sheaf freehold in Double Bayt to a private investor, Joe Saleh's Paddington Arms to Merivale, and the currently troubled purchase of the Coogee Palace by Justin Hemmes.