A dispute over the sale of Coogee Pavilion could see Merivale's Justin Hemmes in court against the vendor, former Rothschild CEO David Kingston.
An agreement in March last year saw the celebrity operator sign on to take over the former Coogee Palace, in a 'put & call' agreement that saw $5 million down and a balance of $32 million paid within two years.
During the interim, rent of $1.5 million per year would serve as interest on the balance.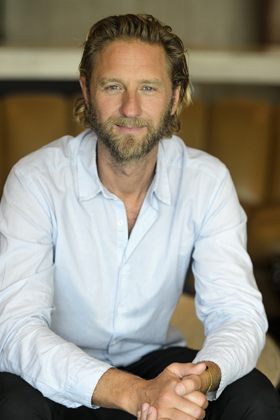 Hemmes swiftly underwent extensive renovations on the hotel, reopening the ground level in July and the rooftop in December, unveiling $12 million in refurbishment.
However, in January this year a rent payment two days late saw Merivale receive a termination Notice, for that and what Kingston reportedly described as "blatant and unauthorised works".
Fairfax reports that land title deeds show that the very next day Hemmes lodged a caveat on the title, registering "equitable interest". He is also seeking an injunction in the Supreme Court to prevent eviction and to reinstate the call option.
Soon after, Kingston issued another termination Notice, this time for unauthorised work on the rooftop bar. He followed this up with a third Notice in February, claiming further breaches including operating a barbershop on the premises.
The Sydney Morning Herald reported Hemmes as suggesting Kingston is engaging in "deceptive and misleading conduct", pointing out the rent delay would have cost him merely $85.74, and calling upon witnesses to corroborate that Kingston was present at both openings and pleased with the work.
"We are extremely disappointed that we have been forced to instigate Supreme Court proceedings to protect our considerable investment in the Coogee Pavilion," said a statement issued by Merivale.
"As these proceedings are now before the Court, it would not be appropriate for Merivale to provide any comment on the matter."
The Coogee Palace purchase was brokered by JLL Hotels' John Musca, who told PubTIC he is unable to make any comment on the situation as it is the subject of active Court proceedings.
Merivale currently operates over 50 venue offerings, including ivy, Establishment and soon the soon to be overhauled Newport Arms, and the legions of patrons that flock to many of its venues have shown significant support on social media.
There have been implications of opportunism from the landlord, considering the exponential increase in trade at the re-branded Coogee Pavilion and its massive increase in value.
The matter is scheduled for mention in court later this month.