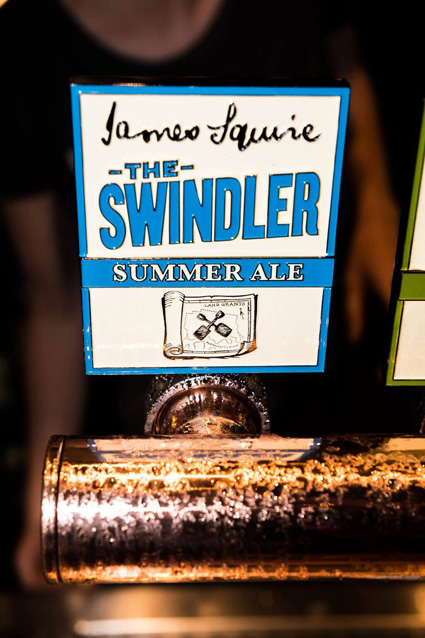 The category-leading James Squire has released a new beer in time for summer, tapping into ongoing data on the ever-growing popularity of craft beer.
The James Squire Summer Ale "The Swindler", produced by Lion's Malt Shovel Brewery, continues the brand's colonial rascal theming, citing the man's "eye for opportunity".
According to legend, Squire 'swindled' a group of fellow convicts that had also received a grant of 30 acres of Crown land upon earning their freedom. Purchasing the pockets of land for next to nothing, Squire accumulated some 970 acres, where he "grew his hops and fortune".
This latest release will be only in James Squire Brewhouses until 26 October, when it will come out in selected venues, and for a limited time exclusively in Tap King format – the first new SKU for Lion's draft-championing home offering in over a year.
"The Swindler is a crisp and refreshing ale that pairs a firm malt body with a cunning blend of Calypso and El Dorado hops, dry-hopped for a distinctive aroma, with notes of pear and watermelon," says Malt Shovel Brewery head brewer, Chris Sheehan.
"Due to their rarity we had to virtually swindle the hops ourselves, but at 4.2 per cent ABV, it's an ale worth stealing some time for."
The Swindler is the first summer ale for the James Squire range, which boasts six of the top 20 selling craft beers in Australia¹.
Lion craft director Gordon Treanor reports the popularity of summer ales is rapidly increasing².
"With the [craft beer] category growing at 21 per cent, we are hoping the addition of The Swindler to the portfolio will allow us to welcome more Australians into the world of James Squire."