Sam Arnaout's Iris Capital has divested its freehold interest of the Clovelly Hotel for close to $34 million, ending the group's long history with the beachside pub.
Occupying a prominent 1,708sqm overlooking Clovelly Beach, the pub is a landmark of the eastern suburbs, and one of Sydney's "irreplaceable" oceanside pubs.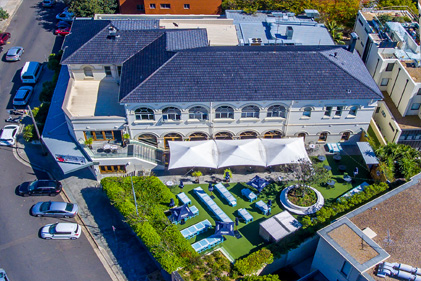 Iris executed an extensive renovation and expansion of the property in 2013, as one of the earlier forays into its growing reputation as a hospitality operator and developer.
The four level Hotel boasts extensive ocean views, an outdoor beer garden, 14 hotel rooms, basement carpark and 15 gaming machines.
The 'Cloey' was leased late 2016 to A-grade operators Bruce Solomon and Matt Moran, with their MorSol partnership, bringing a first-class food and hospitality offering and name attraction to the prime location.
The covenant of the 20-year lease to MorSol was undoubtedly a driving force behind the sale price, which represented a very sharp five per cent yield – understood to be a record low for large-scale hotel investment properties.
Arnaout, who still very much counts himself as a pub operator, was unable to comment on the sale except to say it no longer fit their plans.
"Once it was leased it became a passive investment; the decision to divest it for a price that made sense was invariably the decision that we made," replied the Iris CEO.
Sydney's Eastern Suburbs still claims some of the highest land value prices in Australia, a commercial property on Bondi Beach recently selling for $18.25m, representing a painfully sharp 2.7 per cent yield and around $43,000 per square metre.
Agents for the Clovelly sale were JLL Hotels' national director John Musca and Colliers International director Miron Solomons, who were similarly tight-lipped on details, including that of the buyer, believed to be a local, with other passive hotel investments.
In a market seeing unprecedented interest by sophisticated property players and REITs, the seaside block was keenly contested, which Musca says is "not surprising given the asset profile and the fact that residential property in the area is selling for nearly $28,000 pm2 today".
The freehold title of the Clovelly includes both the hotel licence and EGM permits, and further development potential in the right circumstance.
Iris has similarly recently sold its DA-approved Crown Hotel in Parramatta for $50m to Coronation Property, but reports an impressive pipeline of hospitality and residential projects approaching in development.