Last Friday saw Doltone House house an insightful lunch for hospitality professionals with revered finance commentator, Ross Greenwood.
Organised by rising industry publication The Drop, the event included a keynote address from
Greenwood and a panel of authorities discussing opportunities in hotels and clubs. MC'd by Ray White director Andrew Jolliffe, guests benefited from expert opinion on the dynamics of finance in hospitality.
"Ross' erudite address generously delivered many compelling arguments as to the state (current), and direction (future) of the Australian economy," Jolliffe told PubTIC.
"In particular, I found the views Ross publicly held in relation to a flat interest rate environment, and a reversal of the current Australian dollar value increase, both interesting and encouraging."
Greenwood's address was highlighted by his commentary that:
Wages are in an historically very slow growth period – after dropping from one of the highest average wages in the world.
The upside to this is that businesses can maintain wages expenses, while the downside is that people feel they have less money to spend.
The Australian economy is in fact in quite a strong position; interest rates are low, the Australian dollar is lifting, the unemployment rate is dropping, and the property market remains solid.
The gaming market has become fragmented, as people look to the convenience and immediacy of betting online.
Total revenue in gaming through poker machines continues to increase, but not as fast as online gambling. Growth in online sports betting has produced a decline in bets placed in venues, TAB outlets and on-location, with corresponding implications for venues that rely on foot traffic.
The price of commodities (petrol, groceries) is generally falling, and Australians are spending more. Australians are very strong consumers on the international scale.
Big growth is forecast, in particular for the tourism and education sectors.
Greenwood recommends looking for new opportunities to expand through the free trade agreement with China.
In general investment, the host of Money Matters says "go long-term" as he anticipates a period of volatility in the share market.
Staying after official duties to converse with the audience, The Drop's Justine Channing reports the guests – who hailed from around the country – benefited greatly from the experience.
"Most of the people who attended were able to pick his brains for some financial and market tips for the rest of the year," said Channing, who hints at more such events to come.
"[The Drop] membership is growing fast, and it's really exciting because it gives us the opportunity to plan more big events like this lunch, and good quality workshops in the future.
"We are trying to give the industry low-cost access – not just to a collective knowledge base that is convenient – but also to opportunities to hear speakers from different parts of the market."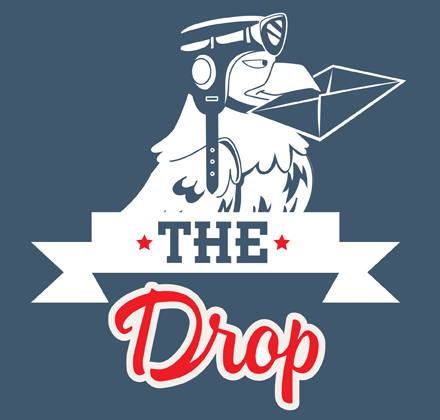 Open to The Drop members and non-members, Channing says the event was populated by both operators and suppliers.
"Maybe this will be the spark that drives them to develop fresh strategic ideas."