Urban Purveyor Group has begun its plans for aggressive expansion, modernisation and brand growth, planning many new venues and launching its own craft beer production.
Since its acquisition by Quadrant Private Equity late last year for $200 million, Urban Purveyor Group (UPG) has undergone a restructure and seen the drawing of plans to massively expand upon its successful brands.
Newly appointed CEO Tom Pash spoke to PubTIC about the corporate direction being brought to the company built by John Szangolies, including the renaming of Lowenbrau Keller venues to Munich Brauhaus.
"Our strategy is to grow our company-owned brands," says Pash.
"Munich, which now has two locations including the Rocks, is one of our key brands that we want to promote and grow. The plan is to have one Munich in each major market here in Australia, and also to take the model to other markets.
"We feel Munich is a more modern offering for us."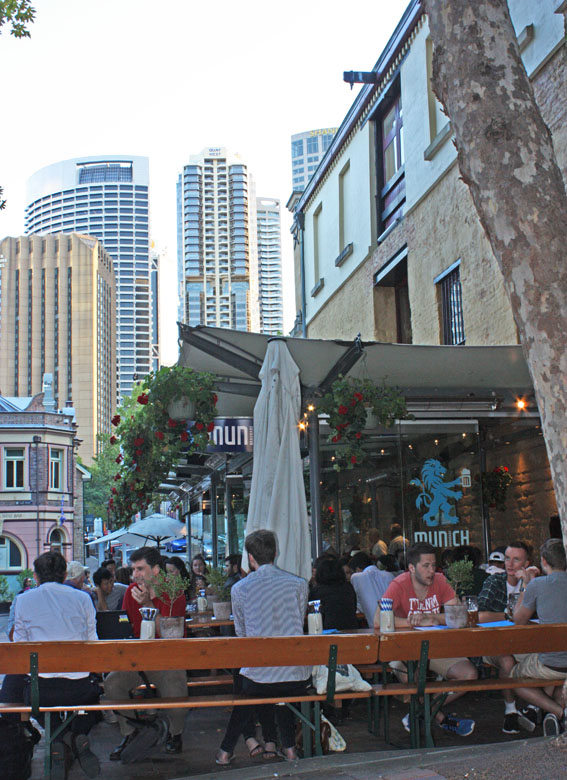 The Munich Brauhaus (German: house of brewing) moniker is now established in Melbourne's South Wharf, and UPG's home base of The Rocks, in Sydney. The next instalment will be in Brisbane, opening in time for Oktoberfest, followed by Perth and Adelaide.
The beer hall-style pubs require the right kind of premise, opting for high-density areas with plenty of foot traffic that can seat 1,000 people.
"Our upcoming Brisbane instalment is an iconic site, and we're very excited about it.
"It's a heritage building on South Bank that is three storeys, with an outside beer garden. The second storey has an open air deck, the third storey will feature an Apres ski lodge bar, which has been a big success in Melbourne.
"The Munich venues carry a new menu featuring Bavarian classics and craft foods like burgers, snags and salads.
"They offer a larger portfolio of beer, featuring the world's top Bavarian Biers and the region's top craft beers, plus our Crafty Bavarian Brew Co. beers that are craft beers brewed under German brewing standards."
The company already utilises lateral integration for its branded venues, such as its Hanseatic Fine Foods, which produces the hundreds of thousands of German-style sausages required each week by the portfolio, a German butchery, and a German bakery to make the bread and pretzels.
Crafty Bavarian Brew Co. (CBBC) is the direct result of customer feedback stipulating the desire for 'craft' beers alongside the classic German styles. Servicing all the Bavarian Bier Café and Munich Brauhaus venues it will produce 25 HL annually, doubling production in the second year to meet Group expansion demands, and doubling again the third year to meet retail demands.
UPG plans to have CBBC be a stand-alone beer brand available in pack format at major chains. Having control of the recipes, processes and overall quality, Pash says their 35,000 beer drinking customers a week will provide immediate hit-or-miss feedback.
The initial four mainstays comprise of Blonde Moment, Hop Dock Wheat, Butchers Bride and Munich Lager, and another five to seven are in production, including a XX IPA and a cloudy cider.
"The plan is to bottle Crafty Bavarian Brewing Co. beers next, and offer those via pack to retail," furthered Pash. "We are in discussion with several large retailers at the moment."
General expansion plans herald 13 new venues this year, and more next year, plus the acquisition and set-up of a brewery premises for CBBC in Sydney.
"We will continue our partnership with AB InBev, but a lot of beer advocates want to have a choice and no-one is really doing Bavarian style next to craft beers.
"It's amazing seeing the growth and innovation in beer – it's a great time to be in this industry."