The face of hospitality is a little duller today as news emerges of the passing of regional dignitary Greg "Willie" Williams, aged 63.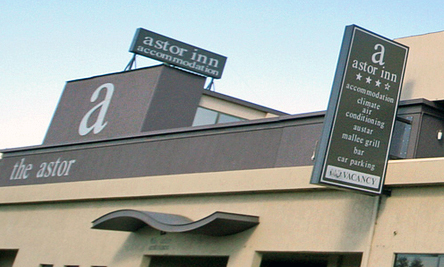 The long-time owner of Wagga Wagga's Astor Inn was the town's longest-serving publican and a pillar of the hotel community, and represented the district for a number of years on the Australian Hotels Association NSW's Council.
A life member of AHA NSW, current President Scott Leach mourns his passing and says the "larrikin hotelier" brought a lot of special moments to the lives of his community.
"I was deeply saddened to hear of Willie's passing yesterday," said Leach. "I have known him for many years. Everyone knew how much he enjoyed life.
"He loved his horses, having a drink, a laugh and a yarn – the stories he told seemed to grow taller as the years went by.
"Willie was a man who loved his family, was passionate about his local community and who had a deep and true commitment to the hospitality industry.
"On behalf of all hoteliers around NSW I would like to extend our condolences to Willie's wife Noelene and family."
A devoted horse enthusiast, Willie spent time in his youth on the professional rodeo circuits of the USA and Canada, before returning to Wagga and dreaming of winning the Wagga Cup. He operated a local butcher, then a petrol station and then a restaurant, before becoming the licensee of the Astor in the mid-80s.
Often outspoken, he became a strong voice for the hotel industry and the Riverina township, all the while training his horses.
"His death is a significant loss to our fraternity and deeply felt at this time of year, but no doubt he would want us to grab hold of our loved ones, entertain our friends, and make the best of this time of year," said Leach.
"I will miss you Greg."