ILGA has announced the conviction of the former operator of Kings Cross' Dollhouse, and disciplinary hearing against two ALH pubs over serious gaming breaches.
In March, the regulators handed down a lifetime ban to Ulysses Flevotomos for activities at Potts Point strip club Dollhouse, the NSW Independent Liquor & Gaming Authority (ILGA) chair Philip Crawford describing the case as one of the worst ever.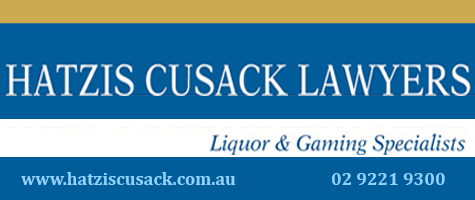 Flevotomos was fined $10,000, deemed "not fit or proper" to ever again hold a liquor licence, banned from being a close associate of any NSW liquor licensee for 10 years, and permanently banned from entering Dollhouse. He has since appealed the permanent venue ban.
The Authority reported 11 convictions for liquor licence breaches at Dollhouse during his tenure, with none since he was replaced in 2017. 
Appearing yesterday (18 June) in Downing Centre Local Court, Flevotomos was convicted of two liquor licence breaches arising from a Liquor & Gaming NSW investigation in September 2017.
L&G inspectors attended the venue, seizing CCTV footage that showed in just three and a half hours 29 instances of strippers engaging in physical contact with patrons – in breach of a licence condition specifically banning such contact.
Flevotomos was also convicted of breaching a requirement to have continuous CCTV recordings of all public areas whenever the venue is open. The investigation noted 95 occasions where CCTV footage was missing.
Magistrate Jennifer Atkinson dismissed a defence submission that the 'physical contact between strippers and patrons' offences were toward the lower end of the scale, stressing that venues with adult entertainment required strict regulation. 
"As ILGA's life ban showed, there is no place in the liquor industry for people like Mr Flevotomos who have demonstrated a blatant disregard for the law," offered Sean Goodchild, Liquor & Gaming NSW Director of Compliance Operations.
ALH TO FRONT HEARING
ILGA is considering a disciplinary complaint lodged by Liquor & Gaming NSW, alleging two hotels on the north coast operated by ALH illegally gave free alcohol to gaming machine players to keep them gambling.
Following accusations of impropriety, L&G conducted a comprehensive investigation into ALH venues that included inspections of more than 50 NSW hotels.
A more focused investigation subsequently took place into four of the hotels.
The regulator reports the investigation included: covert surveillance and "coercive interviews of licensees, staff and other witnesses", as well as review of CCTV and examination of records and systems.
In two cases involving Sydney metropolitan hotels there was insufficient evidence to proceed to a formal hearing.
But disciplinary complaints have been lodged on the other two hotels, alleging the practice of supplying gaming patrons with free alcohol was systemic at Westower Tavern at West Ballina and South Tweed Tavern at South Tweed Heads.
Under NSW gaming laws, it is illegal to offer or supply free or discounted alcohol to induce gambling.
For hotels that breach gaming laws, penalties include formal reprimands, fines up to $110,000 and suspension or cancellation of licences.
ILGA is likely to take at least a month to rule on the matter, and expected to publish reasons behind its decisions at that time.