A rare leasehold interest in North Strathfield's burgeoning Bakehouse Quarter has come to market, offering retail-style rent and ownership of the liquor licence and PMEs.
Cookies Bar & Lounge is within the Bakehouse Quarter – a mixed-used development covering six hectares surrounding the refurbished Arnotts biscuit factory, close to both Homebush and North Strathfield stations.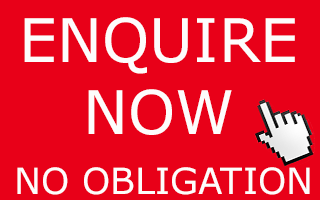 The Bakehouse Quarter was acquired in 2017 for $380 million by Sydney-based property developer and investor Yuhu Group, which holds extensive plans for the asset. The strong mix of retail and commercial tenancies including an ALDI, IGA, Fitness First and AMF Bowling Centre, will be enhanced with further development including more residential to create a hub, in line with the NSW Government's Parramatta Road Corridor Urban Transformation.
Cookies offers a 25-year lease including options, with excellent terms and rent based on a retail format per square metre, rather than as a function of earnings.
And unusually, the lessee owns the liquor licence and 24 gaming machines, and considerable leverage in future tenancy negotiations.
The pub is in a Band 1 area, allowing for expansion to a full complement of 30 machines in the under-pubbed precinct. It is currently ranked #423, while closely surrounded by Top50 performers the Markets, Burwood, Wentworth and Strathfield Hotels, ranking three, six, 42 and 46 (respectively) in the latest figures from Liquor & Gaming.
Cookies lease owner David Horton told the AFR the company was "testing market appetite" for the business, which he reports has seen strong growth in the past seven years. They have engaged HTL Property's Daniel Dragicevich and Andrew Jolliffe to market the lease, the sale timed to capitalise on new increased trading hours.
"The recent 2am licence approval will allow the hotel to trade for an additional 12 hours per week, and there is immediate scope to increase the gaming machine holding to the full complement of 30 machines," notes Dragicevich.
The AFR announced expected sale price of $14 million, which considering hard asset value circa $5 million on the licence and EGMs, and annual profit of $1.5 million, equates to around a six-times multiple – not quite that of a leasehold, but double that of a freehold.
The retail-style rental terms also ensure uplift in the business doesn't result in higher rent.
"Gaming leaseholds – let alone ones with this level of upside – seldom become available, and we subsequently anticipate that this process will keenly contested," offered Dragicevich.
The leasehold interest of Cookies Bar & Lounge is being sold via Expressions of Interest, closing Wednesday 31 October.