The historic Sussex Hotel in Walkerville has unveiled the first of several stages of renovation, bringing reinvigoration and new ideas to the classic structure and its retail surrounds.
The pub concerned was originally established as the Sussex Arms in 1843. In 1905 the squat two-storey brick pub was relocated several hundred metres down the road, to its current location on the corner of Walkerville Terrace and Stephen Terrace.
In 1938 the building underwent an extensive makeover in keeping with the Art Deco styling so popular during the 30s. For the past 80 years it has become a beloved local to the people of Walkerville, around four kilometres from the Adelaide CBD.
On the heels of Adelaide Hills pub the Crafers Hotel being crowned Hotel of the Year at the recent AHA National Awards for Excellence, owner of the Sussex, Piers Schmidt, brings forth a multi-stage renovation celebrating the building's heritage.
Part one is now complete, giving the Deco façade a facelift and the front bar a design makeover, ushering in a new range of craft beers and selected wines and upcoming line-up of entertainment including DJs on Friday and Saturday nights.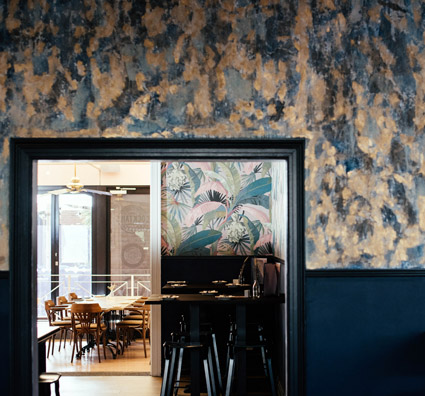 A new team of chefs are serving up the new menu showcasing local ingredients and classic pub favourites, with a new pizza oven on the way.
Schmidt also owns Adelaide's The Union, and the Earl of Leicester in Parkside, and reports he is very happy to see the work paying off.
"For us the transformation is about keeping it local, tasteful and traditional," he says.
"We are fortunate to be involved with suburban and city hotels, and it is so exciting and to see patrons really gravitating back to their local."
Schmidt believes the area is in need of a new watering hole that is "fun, easy and convenient", and has extensive unspecified further plans for the 175-year-old pub.
"We are delighted that stage one of the reno is now complete, but want to reiterate there is more to come."