The historic Port Admiral Hotel has triumphantly reopened, after more than a decade in hibernation and a big two-year renovation.
Built in 1849 in the Victorian Georgian style, the Port Admiral was once the hub of the Port Adelaide wharf precinct on the Adelaide River. But hard times saw former publican David Clarke close it in 2005, and it has remained dormant since.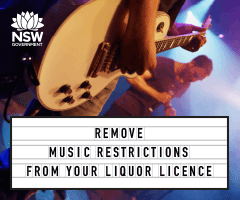 Port Adelaide has been seeing rebirth in recent years, with new government buildings and waterfront development and a new train station in the works. Alison Sloley and Adam Freeman acquired the property, recognising opportunity both in the region and the old pub.
"It is a long-term investment and we are confident in the rejuvenation of the Port as long as it is managed," Sloley told Adelaide Now.
A million-dollar renovation taking two years was carried out, the final four months involving new tenants to run the business doing the fit-out.
The new operation is a partnership of Crispian Fielke, Josh Baker and Dana Whyte, partners at Adelaide restaurant Clever Little Tailor, Angus Henderson, Jim Morrison and Angus Kiley, owners of Low & Slow restaurant, just two blocks away, and Stewart Wesson, chef from Whistle & Flute.
The team cite a nostalgic need for the lost feel of a classic pub, and planning involved discussion of memories of days spent at old-school public houses.
And yet the goal is to attract a younger crowd as well as the old regulars, its design described by the new operators as an "homage to the '80s, when pubs were booming". The guys believe something of the 'soul' of Adelaide pubs has been lost, and feel a sense of responsibility to help revive it.
The menu is touted as pub dining – done to modern expectations, including quality vegan and vegetarian options. Taking inspiration from the ownership of American-style Low & Slow, there is an open-fire barbeque roaster in one of the bars to supplement the kitchen.
South Australian beer legends Pirate Life have also cooked up a special brew for the new Admiral called the Port Local, sold draught and in cans.
A VIP launch on Monday night saw Premier Jay Weatherill, Deputy Premier John Rau, Mayor Gary Johanson and Port Adelaide MP Susan Close front up to welcome 'The Addy' back.
"There's so much spirit and energy and community love," local boy Angus Henderson told Broadsheet.
"People are so happy for it to be happening again."
The Port Admiral Hotel reopened today (8 November) to a flood of eager patrons.
PubTIC was unable to make contact with the owners as they were flat out behind the bar.