The Gallagher Hotels team is rolling out the barrels around next month's St Patrick's Day celebrations, with a world-class feast of fine whiskies and custom degustation.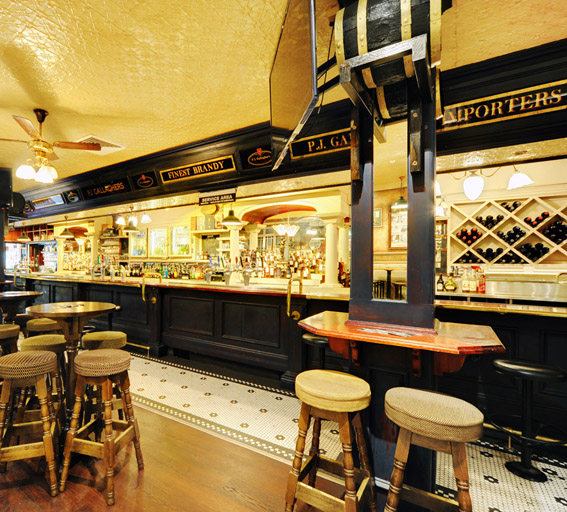 Embracing its Irish-ness, on 25 March the PJ's Irish Whiskey Bar, on the ground floor of the landmark Jacksons on George Hotel in downtown Sydney, will be showcasing its extensive range of top shelf tipples with a global range presented beside a crafted menu by executive chef Ronny Ghantous.
Taking place March 17, St Patrick's Day is a well-celebrated focus of many of Patrick Gallagher's successful Irish-branded pubs, with the face of Irish telling PubTIC he is looking forward to grabbing a seat for the night himself.
"Jacksons is now home to PJ's first Irish Whiskey Bar, which proudly boasts over 130 whiskies from around the world.
"The concept of the bar was to bring the growing whiskey drinking crowd to the heart of Sydney in a relaxed pub environment, authentically Irish in design of course, while also giving access to many hard to find products.
"Our Whiskey Bible provides an insight in to the origins and production of whiskey as well as the huge list available! It's a great experience for enthusiasts and beginners."
Having opened the bar mid-2014, Gallagher determined to ramp up the whiskey connection around the global celebration of Irish. Situated in the heart of the infamous Sydney lock-out zone, the interminable multi-level Jacksons is finding new ways to please patrons.
"This event is the second of its kind at Jacksons, and we've teamed up with the Bushmills range to celebrate the month of St Patrick's Day and highlight some of the quality Irish whiskey we have available," added Gallagher.
"These whiskies are paired with a carefully crafted degustation menu of 5 courses."
Tickets are limited, but available HERE through My Guest List.
Responding to questions, Gallagher assured PubTIC that the famous Irish celebration was not named after him.