Long-serving owner-operator Phil Ryan has listed his beloved Eatons Hotel, offering big potential for a fresh set of eyes.
Ryan has been running the pub since buying it in 2003, working with his daughter to keep the Muswellbrook Hotel up with demand.
After 15 years behind the bar every day, he says he needs a break and to spend some time caring for his wife.
"I don't think I'm old enough to retire and do the caravan thing, but certainly scale my life back. I'm 54 this year.
"It's a great business, I love it, love the people."
Muswellbrook is a town of just over 12,000, around three hours' drive north of Sydney, inland on the A15. Predominantly known for coal mining and horse breeding, the area has developed a reputation for gourmet food and wine production.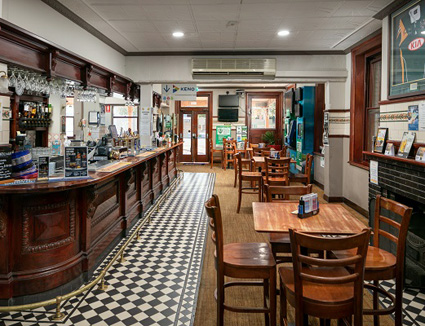 Occupying a 3,490sqm site in the centre of town, the pub counts single bar operation, multi-level lounge and sports bar, tiled TV wall and beer garden. In gaming it holds 12 EGMs, four of which are in a smoking solution, offering older machines, with no TITO or CRT.
There are also 18 accommodation rooms and a manager's residence, plus a now-lapsed DA held approval for a further 12 motel-style rooms.
The food & beverage business represents the bulk of revenue, which surpasses $2.3m annually. The Hotel has a 3am licence that Ryan says could be better utilised by someone willing to introduce some entertainment and stay open a little longer.
The Ryans have put Eatons to market through JLL Hotels' executive – investment sales, Alex Richardson, who says its potential is clear in a town with a pressing need for visitor lodgings.
"Hoteliers will appreciate the easy activation of the hotel rooms in an area with high occupancy rates, short on supply, with most motels regularly having the 'occupancy full' light on.
"Across the gaming and accommodation departments, Eatons is full of potential, and with market conditions remaining strong in the first half of 2018, with limited supply, demand for good quality assets remains as strong as ever."
The freehold going concern of Eatons Hotel is for sale via Expressions of Interest, closing Thursday 12 July.