US hospitality giant Delaware North has confirmed settlement on two of potentially many pub purchases in Queensland, as it exits the race to a JV with Coles' Spirit Hotels.
Founded in 1915, Delaware North (DN) operates hundreds of hospitality venues across four continents, employing over 60,000 people and serving over half a billion customers annually.
In late March news emerged of its strategy to "accelerate growth" in Australia and New Zealand, particularly the pub and gaming markets, beginning with plans to purchase the Shafston Hotel and Aspley Hotel in Brisbane.
DN executive director Andrew Lester has now confirmed to PubTIC that the sales have proceeded, and that they are not likely to be the last.
"As of last week, we're delighted to now have the Shafston and the Aspley as part of our portfolio," says Lester.
"We're actively evaluating a range of potential acquisitions in Queensland and across Australia."
Open Arms Hospitality, the venture headed by former Armada Hospitality directors Craig Shearer and Jason Sheather and former Pegasus director Simon Gardner, assisted DN on the acquisitions, and Lester says they will continue to advise the company on sourcing and assessment.
"There's a significant amount of opportunities on the market right now. We're looking to expand not just in the gaming and entertainment space, but across all areas of our business."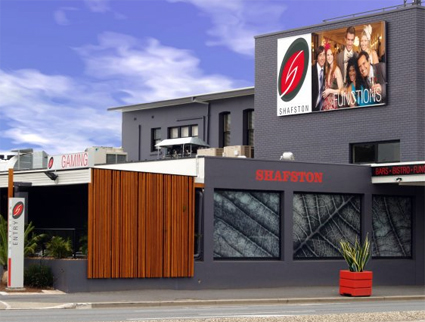 The Shafston, in the city's east, boasts a restaurant, function space and gaming room with 34 EGMs. Sources suggest it sold for north of $18 million. The Aspley, in the northern suburbs, offers similar facilities and 40 EGMs. It is believed to have sold for just over $14 million.
Both pubs came from the stable of Colin Macleod's Oz Pub Group, which now holds just the Boundary Hotel, at West End.
The dual transaction was brokered by Savills' Tony Bargwanna and Leon Alaban, who declined to comment.
The March release quoted DN managing director Gary Brown speaking of broad plans for the group that would benefit more than shareholders.
"We're on the cusp of a growth phase that will create direct and indirect new employment opportunities for hospitality and food services workers, which will translate into economic prosperity for state and local economies, and businesses that are active in hospitality services."
This can be seen in DN's extended partnership with Sydney Trains to bring new venues to Central Station, as well as projects at Auckland Airport, Wellington's Westpac Stadium, and Queenstown's Pinewood Lodge.
But shutting down ongoing speculation that Delaware could emerge as the venue operations partner in the much-rumoured JV with Coles, the DN executive confirmed they have moved on.
"After careful consideration, we've ultimately elected not to pursue this opportunity," stated Lester.