Hotel investors are likely to battle developers at the pending sale of popular Melbourne pub Bridie O'Reilly's.
The freehold of a generous block in Brunswick will go to auction later this month, boasting Commercial 1 zoning and the successful Bridie O'Reilly's lease on street level.
Marketing by Colliers International and Gross Waddell cites approval by Moreland City Council for a potential five-storey development on the prominent corner of Brunswick and Sydney Roads.
Colliers' Guy Wells portends the property represents opportunity for investors and developers alike.
"The 1,120 sqm site provides a unique development opportunity – being a gateway site in Brunswick, with multiple street frontages, proximity to parklands, retail amenity and some of Melbourne's most prominent universities," said Colliers' Guy Wells. (continues below)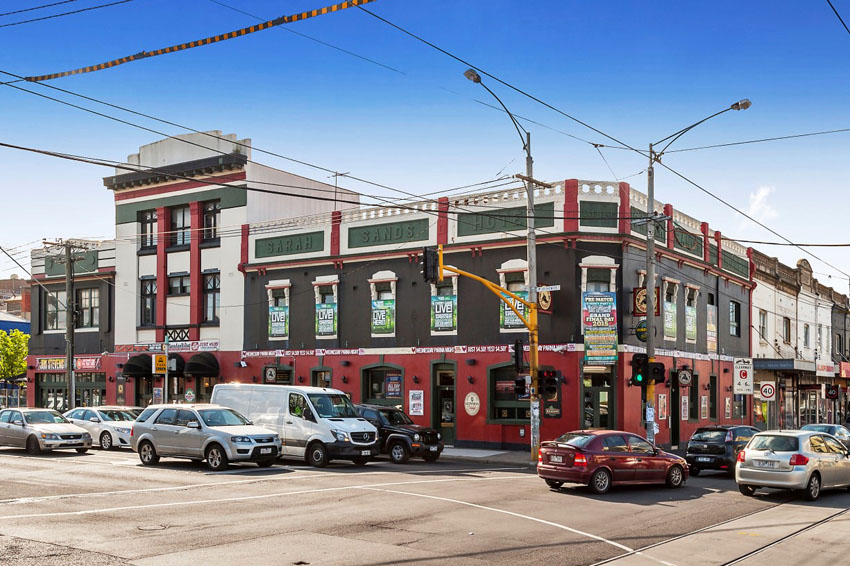 Formerly known as the Sarah Sands Hotel, it was extensively refurbished in 1997 and currently operates as the Irish-themed pub, which has a sister venue in South Yarra.
The existing lease to operate Bridie O'Reilly's is in place for another year with option for a further five years, but the contract provides for early termination with payment of three years' certified net profit, better allowing for development opportunity.
Located just a few kilometres north of the Melbourne CBD, Brunswick and surrounding suburbs are rife with new developments. Preliminary plans for the site propose a 50-apartment residential block and street level retail offerings.
"This section of Sydney and Brunswick Roads comprises a mixture of uses, including smaller retail shops, restaurants and cafes along with smaller offices and older industrial use premises, many of which have been converted to residential apartments over recent years," Gross Waddell's Jonathon McCormack.
It goes to auction on-site at midday, Wednesday 28 October.