The Dash family are looking to part with their Warragul stalwart, the reinvented Railway Hotel.
The family has a history in pubs, previously owning Warragul's O&H Hotel, and currently freehold of the Dava Hotel in Mount Martha. The family will have held the Railway for 12 years in February.
The Railway is one of only three pubs in town, and a local institution in the form of it's The Sporty nightclub, which is something of a rite of passage for youth of the town of nearly 15,000. On a Saturday night the nightclub encompasses the whole venue, built to hold five to six-hundred patrons, and used to generate close to 95 per cent of the business' revenue.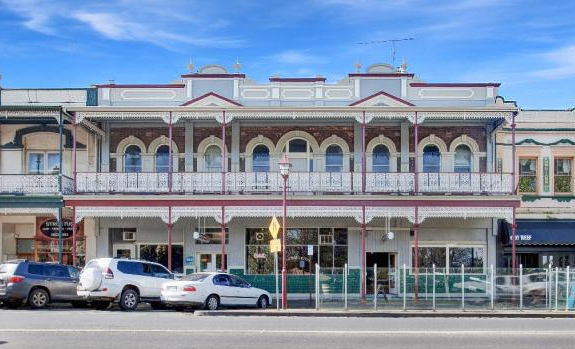 But the family sought to do more with the Hotel, and executed an extensive refurbishment that amongst other things introduced a bistro, with a full commercial kitchen and innovative atrium-style dining area.
A new feather in the cap of the popular local, owner Justin Dash said it needed a kick-start to get people in to have a look at the changes.
"The pub hasn't done food since I've been here, hasn't really had its own kitchen, so it took a bit of TV and radio advertising to get it out there and for people to recognise it's not just a nightclub with a tradies' bar anymore."
Warragul is around 100 kilometres east of Melbourne CBD, and seeing increasing popularity. The local Baw Baw Shire Council has flagged 20,000 new homes for Warragul and adjacent Drouin as part of its precinct structure plans.
Dash moved to Warragul due to its pending expansion. The family pub legacy began before he was born, and he says he's ready to move on, but has roots in the area and won't likely go far.
"I've done pubs forever, I'd like to have a bit of a break. It's probably the right time for me.
"It's going quite well, but probably a bit of growth for the next person too. The growth around here is just crazy. Since I've been here, where there was farming, now it's just covered in houses.
"I can't see myself getting another pub, but you never say never."
Still transitioning from being a hotel around a nightclub to a seven-day trader, the Railway posts circa $45k in weekly revenue and approaches $500k annual net profit.
The still-growing foodservice aspect of the business now makes over half of the revenue, and quickly gained a reputation as the premier hotel dining in the area.
The pub sits on a generous 1,067sqm block, with a beer garden, function room, and late-trading licence until 5am on weekends, 3am week days.
The freehold going concern has been listed with CBRE Hotels' Will Connolly and Scott Callow, although the Dash family will entertain sale of just the leasehold business.
"I think any potential purchaser will be impressed by the meticulous renovation that has recently been completed," notes Connolly.
"The Dash family have left no expense spared in presenting the hotel and it really does provide the next owner a great platform, with little capital expenditure required."