Two celebrated Australian brewers have recently joined forces for a cross of styles that embodies the pioneering spirit of craft beer.
The collaboration of Sydney's Australian Brewery head brewer Neal Cameron and Perth's Feral Brewing head brewer Brendan Varis is an East-West partnership spawned of independent participation on the panels of national judging events.
Each has been instrumental in their respective products' own acclaim, albeit in differing specialties; Cameron having enjoyed success through expertise with lagers; Varis' reputation as a hop aficionado has seen Feral's Hop Hog consistently topping its class.
Leading up to this year's Great Australasian Beer SpecTAPular (GABS), in which both brewer's will be battling, the unlikely pair have united to create the limited-edition Storm Trooper Imperial Pilsner.
The result reportedly packs "legions of German hops" skilfully held in check by a classic imperial pilsner, in an 8.1 per cent wallop.
It is being distributed in kegs and cans, and on Monday night three beer specialty venues hosted launches to generate buzz.
"Star wars fans and craft beer lovers – almost never mutually exclusive – were out in force at all three venues, with the beer very well received on the night," said David Ward of Australian Brewery.
The Storm Trooper represents the first release in cans for Feral. The Australian Brewery has somewhat pioneered in Australia the return to cans for beer, which notes several benefits* and is being adopted widely in craft beer havens such as the USA.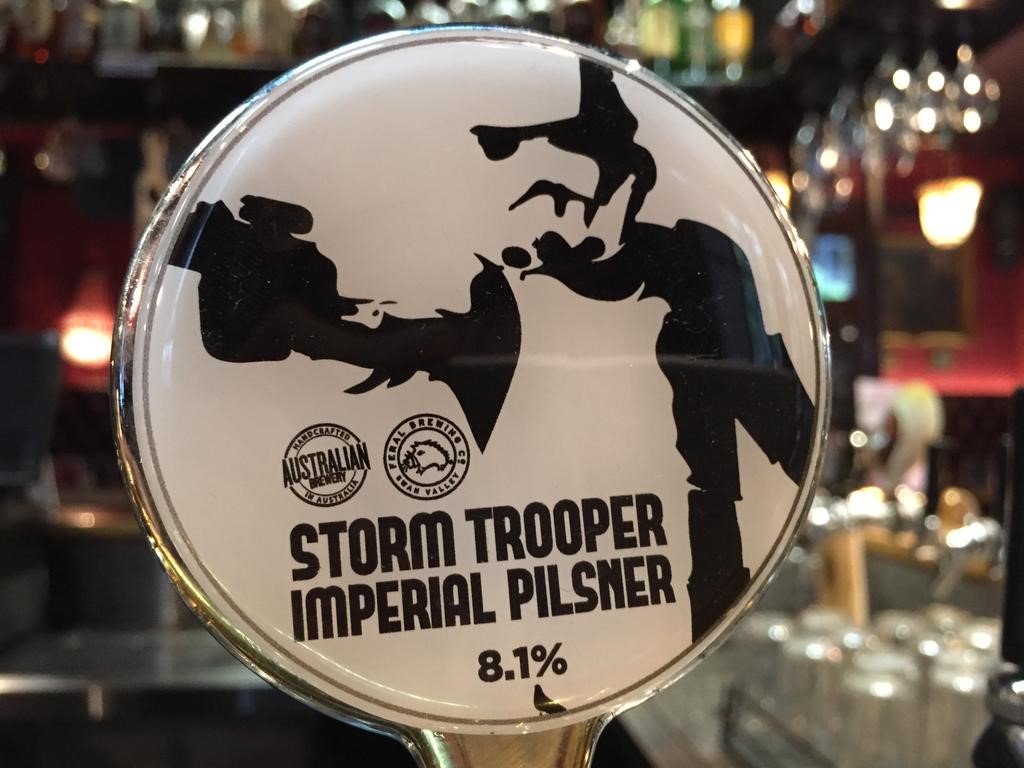 *Beer in cans chills faster, is lighter and less fragile to transport, prevents light affecting the contents, and less energy is required both in original production and recycling.