Following January's announcement Paddy Coughlan's Bourke St Group had purchased the Murphy's Botany View Hotel, last weekend the pub celebrated its new look, with a double-dose of rock and party.
The Murphys owned the Botany View Hotel (BVH) for 26 years, and the pub was a stalwart of the live music scene.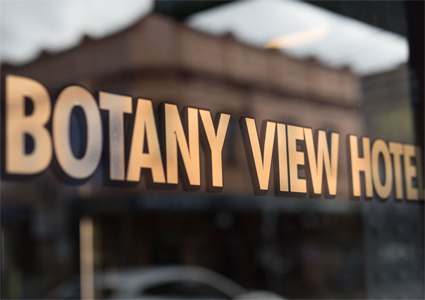 Coughlan's Bourke St has keyed into the flavour of Sydney's inner west. Late last year Camperdown's (Lady) Hampshire Hotel joined the Group's Lord Gladstone Hotel in Chippendale.
Purchasing the Botany View on the south end of King St early this year, Coughlan noted the area's increasing popularity, and sophisticated offerings by Ray Reilly at the Sydney Park and Justin Hemmes at Queens Hotel.
With plans to fashion the pub to suit the current market and Bourke St's approach, the former Riversdale CEO said he "looked forward to continuing" the live music tradition.
Last Friday night the BVH bucked the trend and once again belted the electric tones of a hard-rocking pub band, with old friends DMA's treading the boards in front of a public bar "spilling over" with guests anticipating the venue's return.
Friday's party was backed up the following night with a performance by Canadian group Japandroids, playing a one-off gig before they head north to Splendour in the Grass.
Hard-rocking live music die-hard Matt Rule of Music Booze & Co is managing the bookings, which will reportedly include three big acts on the coming Friday nights. Rule and Coughlan have been good mates since they were both teenagers and this continues the long-standing relationship around pub gigs.
Importantly, the live music is always free for patrons.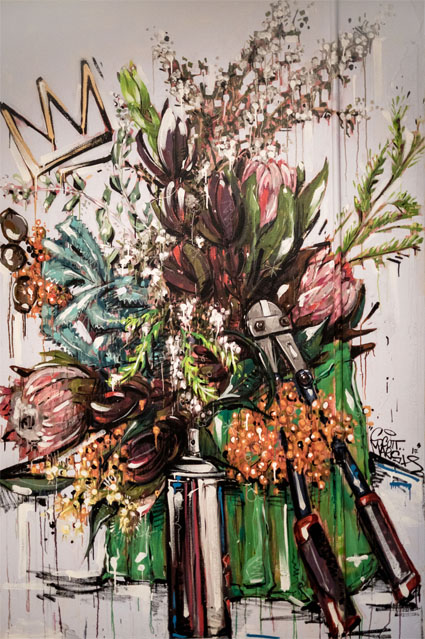 Beyond reinvigorating the band format, the renovated BVH boasts attractions like would be expected in an on-trend inner west pub, such as striking murals by Sofles and a menu offering 'elevated pub classics' courtesy of chef Ernie Priestly.
"It's a pub with a really diverse clientele," says Coughlan. "We've got a kind of upmarket dining room that will probably attract a slightly older clientele, we've got an upstairs beer garden, and function area to attract groups.
"We've got big screens upstairs and downstairs, and we're going to get into showing different types of sport, for a broad range of customers.
"We're looking forward to the next three weeks too. We've got some great live gigs planned."