Drinks market heavyweights CCA and Coors continue to bring marketing for the times to the industry, with a range of on-trend and on-brand on- and off-premise activities this month.
Making the most of its pioneering connection to the environment and waste-reduction, 12 venues have been fitted with a Coors-branded Can Crusher for a theatrical activation during June.
Patrons returning with their empty can see a discount on the next purchase, and the can crushed.
The dynamic promotion is intended to engage people, particularly millennials, through education on the story of Uncle Bill Coors, who invented the now ubiquitous aluminium can back in 1959.
The invention was spawned by Uncle Bill's concern for the environment and the pollution accumulating from the standard steel cans of the day, and his mission to find a convenient and cost-effective beverage container that didn't taint the beer inside.
The new can's introduction was accompanied by an offer of a penny per can returned, which kick-started wide-scale recycling across the US.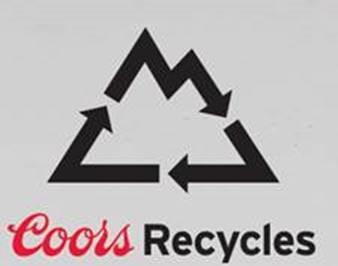 Supported by an extensive social media campaign, with the Coors mountain logo re-formatted to imitate the recycling logo, the #crushingcansforgood campaign incorporates the brand's history of both innovation and responsibility.
"1959. Uncle Bill Coors invents the recyclable aluminium beer can. 1960. We start recycling and have never looked back. Thanks Uncle Bill."
Continuing its brand reinforcement, this month Coors will begin activations at venues in snowfield regions of Victoria and NSW, building on its association with snow sports, linked to its Rocky Mountains heritage. The campaign runs through to August.
And similarly drawing on Americana, increasingly popular amongst Gen Ys and millennials, starting 9 June Coors partners with Pedestrian TV to throw the ultimate basketball-themed 'block party' in Max Watts, in Sydney. Coors is the official partner of the NBA and the event will be rich will the urban culture of hip hop fashion, food trucks and basketball.
Coors is distributed in Australia by Coca-Cola Amatil and its Australian Beer Company.
Australian Beer Company put on a strong presence at the recent GABS, once again bringing its Yenda Wheel of Beer Ferris wheel.
Yenda, brewed in the Riverina by Australian Beer Company, recently took another gold at the 2017 Australian International Beer Awards in the category of 'Best Sweet Stout' for its Twist & Stout Choc & Vanilla Stout. Originally a seasonal brew created in 2015, it scored a gold at AIBA, and was put into the permanent line-up. Yenda Twist & Stout is available in draught and package.