Celebrity chef Sean Donovan and wife Natalie Fee have reopened Fitzroy's historic Town Hall Hotel, with a nod to its origins and contemporary smoky-BBQ menu.
After taking over in July, the couple traded until late September before a five-week make-over. The result naturally expands on the pub's reputation as a foodie destination – awarded a hat last year in The Age's Good Food Guide – but also sees a return to the hotel's roots, when it was known as McCoppin's, with dark wood panelling, textured wallpaper and tartan light shades.
Speaking to PubTIC, Donovan said the move into wood-fired barbeque came about partially through the results of the renovation.
"We had fireplaces, which are no longer in use. I had been getting red-gum for them, and started using it in the wood-fired oven, with charcoal, to retain the heat.
"I think it tastes alright," said the acclaimed chef, who trained with French international celebrity chef Pierre Koffmann around two decades ago.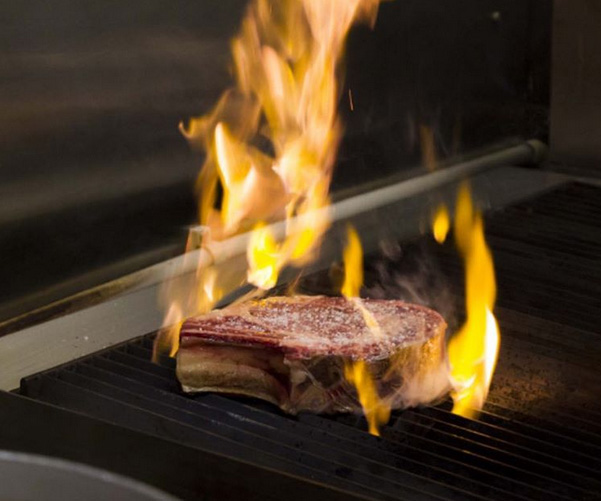 The red-gum-fired oven is used to grill and slow-cook a variety of meats, including chicken and seafood. There is still a wood-pile feature in the bar area. Fuel for the kitchen is taken from here, and replenished to maintain the aesthetic.
After nearly a month since the doors re-opened, Donovan says the new offering is gaining momentum.
"We're into our fourth week, and already really pleased with the results. It's been a big turnaround."
As well as the formal main dining area, the Hotel features a boutique wine cellar that can still be reserved for private dining functions. The renovation has seen the less formal secondary dining space converted to a space resembling what it used to be – a courtyard garden – with plants, plenty of light and textured, sand-blasted walls.
Upstairs has been de-classified as a functions-only area, and now boasts a long marble bar, lounge area, another private dining space, and a small al-fresco balcony.
While increasing its functional use and demographic appeal, the reincarnation of the heritage-listed building pays homage to its many former alias' and Donovan said historic photographs were used to guide the outcome.
Purchasing the Town Hall after selling his successful Wayside Inn in South Melbourne and Station Hotel in Footscray to the up-and-coming Dixon Hospitality, Donovan says he's not going anywhere in a hurry.
"We're committed to this for a good while … it's been a big commitment to the neighbourhood and the venue. We're looking forward to spending plenty of time here, and seeing it reach its potential."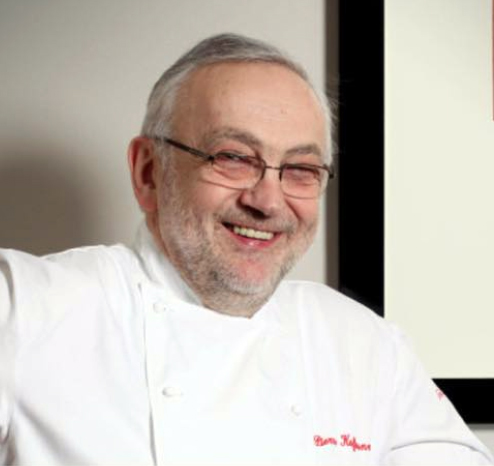 The Town Hall is already heavily committed to involvement in next year's Melbourne Food & Wine Festival.
And highlighting this, on 7 March, will be a ticketed event guest appearance by the renowned mentor, chef Pierre Koffmann.