American beer giant Budweiser felt the sharp end of social media last week, as a light-hearted campaign around St Patrick's Day had the company copping flack for sexual harassment.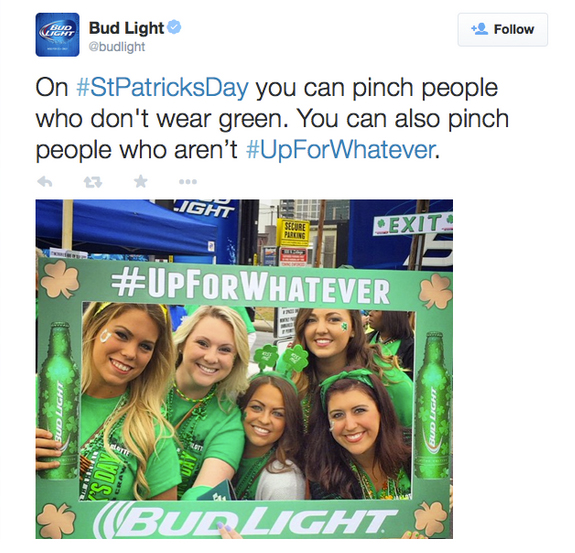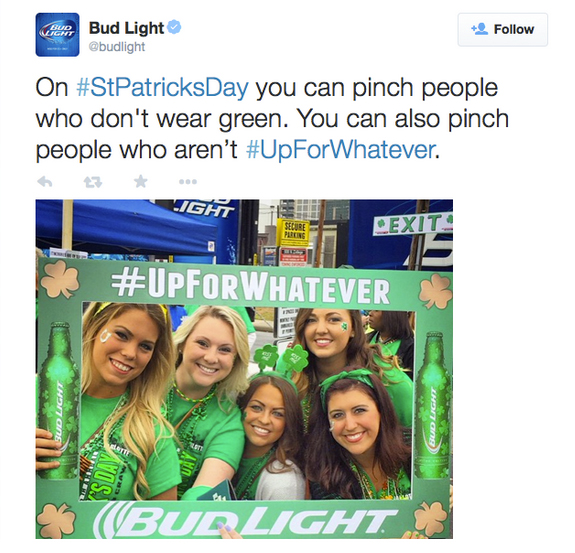 A Tweet by Bud Light to its 127,000 followers inviting St Patrick's Day revellers to be #UpForWhatever was deleted within hours of being posted, but not before it was re-Tweeted in a backlash that aligned the concept with unwelcome sexual contact, even rape.
The campaign was obviously intended as a light-hearted extension of the American tradition of pinching people who don't wear green on St Patrick's Day, but the depiction of five smiling young girls suggested as ready for anything unwittingly crossed a social line.
The market-leading American brand is famous for its cheeky Superbowl ads and had released a special 'Shamrock green' aluminium bottle specifically for the Irish day celebration, in support of the strong Irish population base in the US and the country's almost universal adoption of the commemoration.
Known as "The King of Beers" in its homeland, Budweiser enjoys a modest share of the imported beer market in Australia, imported by Lion.
Bud Light cannot be sold in the same form in Australia as its low-carb formula does not comply with the definition of a 'light' beer, which is required to be light in alcohol content.