One of Sydney's best-loved beer pubs is taking its 'Fight Club' to the next level, with a bigger "Sunday arvo" timeslot and the first Trans-Tasman clash for the Golden Growler.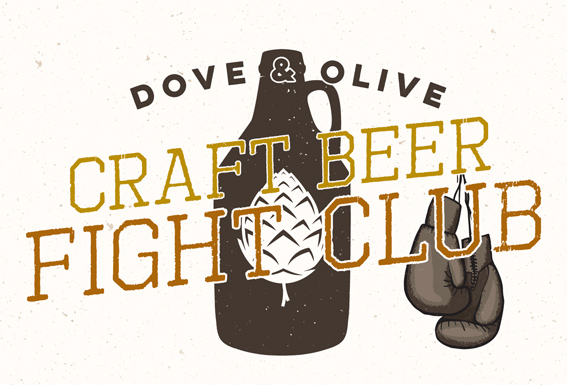 Kick-starting over two years ago, Surry Hills beer mecca the Dove & Olive hosts a 'battle' between two crafty brewers every month. Furthering the goal to keep the concept fresh, the popular event will take place on Sundays – starting this weekend – to better service the growing fan base.
"We know our customers love a long, relaxed Sunday session, and we think they'll embrace the excitement of Fight Club as an excellent way to end their weekend," ringleader and Dove & Olive's operations manager James Daniel told PubTIC.
"We're trying a few new things to keep it fresh, and have always entertained the idea of Craft Beer Fight Club as a Sunday arvo session."
The inaugural Sunday will see the first New Zealand entrant, Panhead Brewing, face off against Parramatta's Riverside Brewing – bringing a White Pale Ale and Red IPA, and a Golden Ale and IPA (respectively) into the ring.
Special guest host Christina Batista will also be bringing beer-infused dishes for punters to enjoy with the ales, incorporating an entry from each brewer, with beer-based recipes for the foodies.
Activities will include the popular label design competition and beer-flavoured games, brewer merchandise and a vote toward the winning brew, which will go on tap at The Dove for a month.
The event regularly sells out, with a steady turnover of new and regular visitors fronting $30 for their "Heavyweight Beer Nerd" tickets to sample and pontificate over the entries.
The first Craft Beer Fight Club occurred in March, 2013, between Stone & Wood and Murrays Brewing, and draws assorted patrons attracted to the category.
"There is a good mix of home brewers, folk who are curious about craft beers and a loyal bunch of regulars who've been attending since the first event," said Daniel.