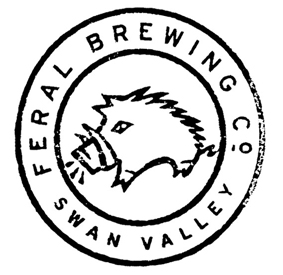 On Wednesday night Perth-based craft brewer Feral set the bar higher in another massive tap takeover, with 33 varietals pouring simultaneously from the founts of Surry Hill's Keg & Brew.
Feral Brewing boasts a swag of awards including 'Best of the Best' three years in a row at the prestigious Local Taphouse's Hottest 100 Beers list for its flagship Hop Hog
The "not so boaring" brewer showcased everything from the Hog to experimental brews in an instalment of its pledge to bring the entire range to the East Coast each year.
As a propagator of unpasteurised product, Feral moves stock from west to east weekly through a 100 per cent refrigerated supply chain to ensure beer "tastes the way it does when it leaves our brewery doors".
"We treat beer a little differently to most breweries and we do not always make it easy for people to access our range," national head of sales, Steve Finney, admitted to PubTIC.
"Our distribution on the East Coast is growing, and we deal directly with our customer base nationally."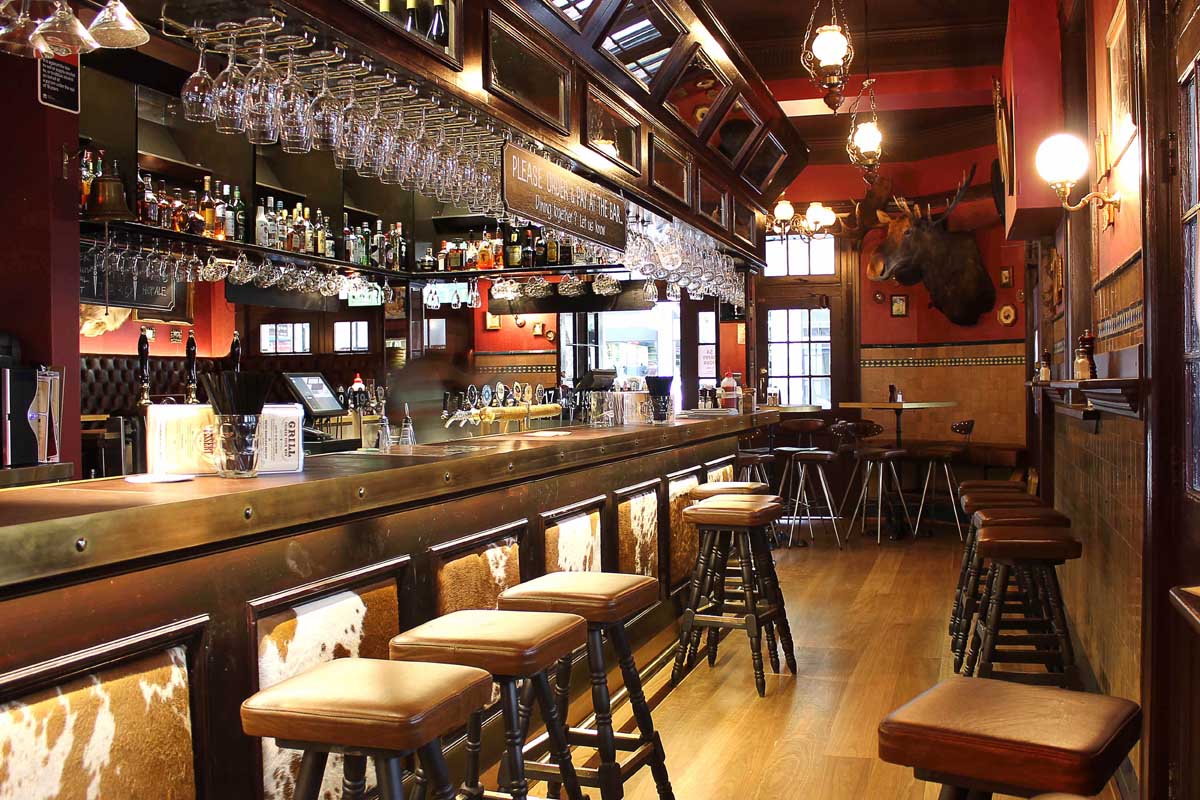 Billed as an attempt to "make history" with the largest number of individual beers on tap by one brewer, with all the Keg & Brew's 33 taps pouring Feral brews, PubTIC questioned Finney as to the authenticity of such a claim.
"We did set the bar high about five years ago at the Local Taphouse with 20 at once, then 32 beers on 50 taps last year at Forester's Beer Hall.
"Official? No. But no other breweries are that silly."
Feral now boasts six beers in full-time supply in draught (and package), and quite obviously tinkers with many an experimental concept.
The line-up on Wednesday was as follows:
(*The first six are the permanent offerings)
Hop Hog – American pale – 5.80%
White – Belgian Wit – 4.60%
Sly Fox – Summer Ale – 4.70%
Smoked Porter – Smoked Porter – 4.70%
Boris – Russian Imperial Stout – 9.10%
Karma Citra – India Black Ale – 5.80%
Barrique Okarma – Barrel Fermented India Black ale – 6.50%
Karma Chameleon – Imperial India Black Ale – 9.80%
Runt – APA – 4.00%
Fanta Pants – Imperial Red IPA – 8.70%
BFH – Barrel Fermented American Pale – 5.80%
Hopfen Fahrt – German IPA – 6.50%
Houblon Voyage – French IPA – 6.00%
Watermelon Warhead – Watermelon Berliner Weisse – 2.90%
Nice Guy Dud Root – English Brown Ale – 5.50%
Rust – Belgian Dubbel – 6.00%
Raging Flem – Belgian Style IPA – 9.40%
Knuckles – Coffee IPA – 5.60%
Razorback – Barley Wine – 9.60%
Kelis – Saison – 6.50%
Boris Snapper – RIS aged in Moonshine Barrels – 9.10%
Nans Driving – Green tea infused ale – 3.50%
Robust nut porter – Peanut infused Robust Porter – 6.70%
Funkin Phresh – Wild ale (brettanomyces) – 6.50%
Pumpkin Bumpkin – Pumpkin Saison – 7.20%
Hose Gose – Gose (Go-suh) – 4.50%
Cat IPA – American IPA – 8.00%
Warhead – Berliner Weisse – 3.00%
Milky Johnson – Milk Stout – 5.20%
Brussels Stout – Salted chocolate Belgian Stout – 9.00%
The Jackal – Hoppy sour ale – 4.00%
Ace of Base – Belgian Golden – 7.70%
Ashy Larry – Oaked Smoked Porter – 6.70%