Bayfield Hotels held its annual liquor industry trade luncheon last week, with guests again showing overwhelming support for the Children's Cancer Institute (CCI).
Attendees gathered at the Dee Why Hotel for fundraiser activities and keynote speakers, and brought over $125,000 to the cumulative total of $2.25 million raised by the Bayfields.
"We are humbled by the ongoing support of the liquor industry for a cause that is close to our heart," said Bayfield Hotels general manager, Wayne Bayfield.
"Since we started our lunches 14 years ago, seven out of 10 kids survived cancer. Now its eight out of 10. We will not stop until we reach 10 out of 10!"
CCI executive director Professor Michelle Haber AM praised the ongoing work of the Bayfields and industry.
"We're enormously grateful for the support of Bayfield Hotels; they demonstrate such commitment to helping us cure childhood cancer.
"Without supporters like them, we'd simply be unable to undertake the research we know will put an end to this dreadful disease."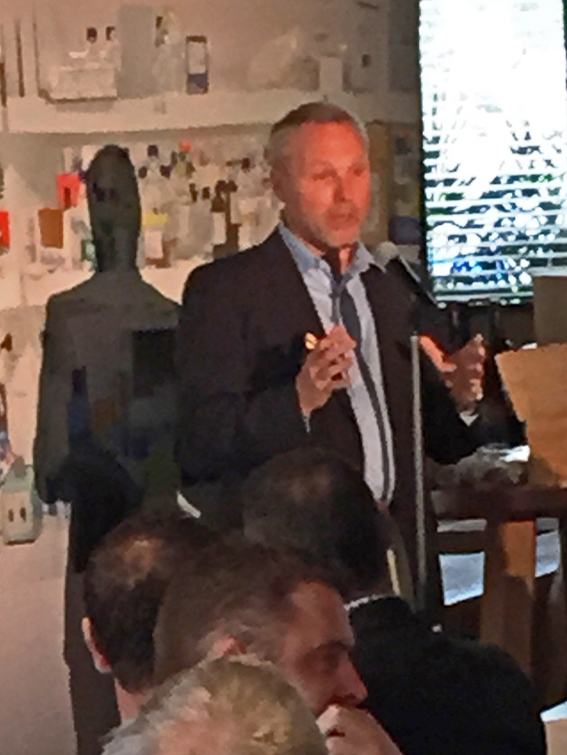 The lunch featured a discussion by CCI's deputy director, Professor Murray Norris AM PhD, who spoke of the Institute's pioneering programs: Zero Childhood Cancer, and I Was A Unique Child.
Zero Childhood Cancer will "revolutionise the way treatment decisions about childhood cancer are made" through detailed, customised treatment. CCI will begin a pilot study in 2016, followed by a national clinical trial involving 120 children in 2017.
#IWasAUniqueChild fosters the principle that every cancer in children is unique, requiring tailored treatments.
In recognition of International Childhood Cancer Awareness Month – this month – organisers are asking people to post their own 'unique' childhood photo to social media, using the hashtag #IWasAUniqueChild.
Cameron Bayfield, the former marketing manager for Bayfields Hotels who left the family business to follow his passion for CCI, told PubTIC the Institute would welcome any hotels wishing to organise their own initiative.
"If you are keen to help see the end of childhood cancer & do some partner initiatives, contact Cameron Bayfield at cbayfield@ccia.org.au or call 0404 499 116."