Sydney's Newtown showed off its ability to eat, drink and rock yesterday, with thousands attending the "King Street Crawl" – without a single incident recorded by police.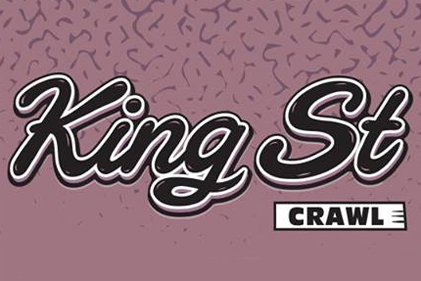 The brain-child of Matt and Dan Rule – the former operators of the beleaguered Annandale Hotel – the precinct-wide party was fundamentally a tribute to Sydney's floundering live music scene.
The Rule brothers fought a myriad of complaints by local residents, and finally lost their beloved Annandale Hotel, which was adopted and repositioned under Oscars Hotels tutelage.
More than 40 bands graced the stages of hotels and businesses along bustling King Street, including local favourite The Preachers treading the boards at Solotel's Bank Hotel.
A primary aim for the festival was to draw attention to the area's diversity and eclectic offerings, which is both one of its greatest assets and best defences against trade restrictions as the precinct wards off trouble associated with patrons dispersed by the CBD lock-out laws.
"What a fabulous initiative. It was a great day," Solotel COO Justine Baker said to PubTIC.
"It was very community-driven, with lots of locals as well as people from outside the area."
Newtown precinct licensed venues have been recently working with other businesses, Council, OLGR and a range of stakeholders to ensure the spectre of alcohol-related violence doesn't come to town.
Operators recently announced some self-imposed trading restrictions to help discourage displaced revellers from upsetting the area's good reputation and tolerant attitude.
Baker said the weekend's festival was typical of Newtown's spirit, and King Street venues' willingness to overlook any competitive differences in pursuit of the bigger picture.
"We do work together. It's a close-knit community.
"Importantly, it shows patrons respect their community too."
Despite the high number of people roaming the streets and inhabiting venues throughout yesterday afternoon and evening, police report no incidents were recorded.
"Areas like this can handle these types of crowds," Matt Rule told the Sydney Morning Herald.
"The key to this area is to keep it diverse. Otherwise it will be very easy for the government and police to come in and say, 'You're a drinking hot spot, let's close you down'."