Marty Short's Seabreeze Beach Hotel at South West Rocks is currently hosting its seventh instalment of its annual German Fest, celebrating everything Bavarian and symbiotic collaborations.
The 2019 German Fest kicked off Thursday 22 August at the Seabreeze Beach Hotel (SBH), running 11 days of themed food, drinks and entertainment.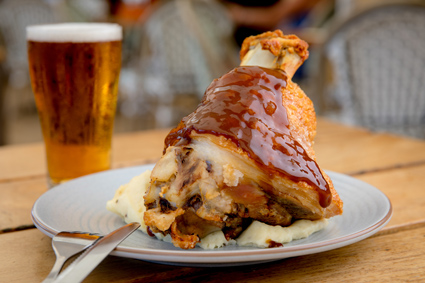 Hearty winter dishes include slow-roasted pork knuckle with mash, sauerkraut and beer gravy, and for dessert, Berliner – a German doughnut filled with strawberry jam. Three-piece band the Polka Boys play traditional folk music.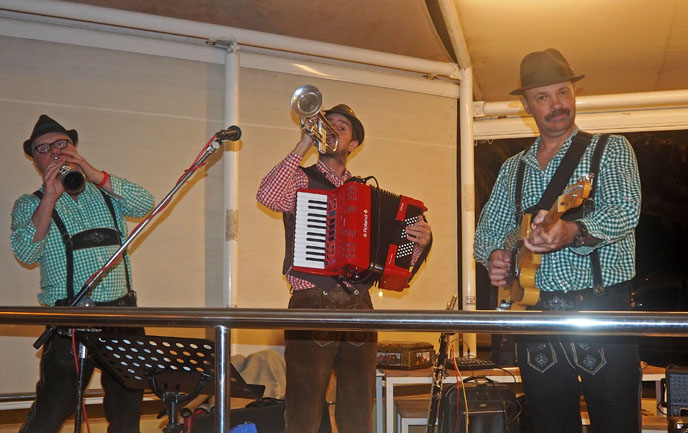 For two nights only, the SBH transforms into a traditional Bavarian dining hall for a $30 ticketed event that includes a schnapps on arrival and $20 bistro voucher. The Hotel also promotes a deal of two nights' accommodation plus beer hall tickets for Friday or Saturday for $260.
This year, the precinct of South West Rocks will host its first ever Eat Street food festival on Saturday (31 August), offering 15-20 stall holders – including the SBH – showcasing cuisines from around the world.
Local craft brewers Bucket Brewery have returned to German Fest with the SBH's own special Märzen Bier*, which was the result of the Hotel's hunt for "the perfect German Festival beer". SBH has long poured the brewer's Bucket Lager, and reports the special brew Daz Marzen has been so popular it now sells it in cans for customers to take home. 
The brewery partnership has been actively sustained, with staff consistently visiting Bucket Brewery to stay up to date with new varietals and the brewing process. It has continued beyond German Fest with Bucket providing matched beers for locally-sourced dining events hosted at SBH.
German Fest is held in conjunction with Sculptures in the Gaol at Trial Bay Gaol – a public exhibition throughout August commemorating the Germans and Austrians housed there during World War I. 
The event has increasingly proven a great venture for the pub, with year-on-year improvement.
"German Fest has been such a success over the past six years because we know what our locals want and what they are looking for," explains general manager Troy de Luca.
"Our customers love our uniquely created lager, long-term partnership with Bucket Brewery, and passion for locally-sourced beer.
"Each year we build on the previous festival to ensure we learn and constantly evolve. It's important to make the Bavarian experience have more authentic foods, drinks, entertainment and atmosphere year on year. Prost!"
.
*The Märzen (German for 'March') style has been brewed in Bavaria since 1841, emanating from a time prior to refrigeration that prevented brewing good-tasting beer in warmer months. March was the last chance to produce enough to enjoy over summer until brewing resumed in October.
Das Märzen's 5.5 per cent ABV keeps to the tradition, which dictated higher than normal alcohol content to help preserve it longer.