The brand new joint venture between Australian Venue Company and Coles has kicked off further expansion plans with purchase of Open Arms Hospitality's Brisbane hot-spot Riverland.
This marks the first acquisition for the newly-formed Queensland Venue Company (QVC), which sees AVC operating the formerly Coles-held 87 pubs, predominantly located in Queensland.
Open Arms took on Riverland as a greenfield site in a stunning location overlooking the Brisbane River.
Since opening in 2017, it has built a strong reputation for its unique food and drink offering and great entertainment, offering a chic industrial fit-out, 24-metre bar, open-air beer garden and converted shipping containers with a rotation of quality vendors serving a variety of authentic street food.
The Group bids a fond farewell, with hints of its own growth to come.
"Whenever you put that much time, effort and resources into a project over a number of years it is hard to not become attached, however the sale will allow us to seek more potential development or acquisition sites to complement our current portfolio, consisting of the Plough Inn Brisbane and Public House Albury," offers Open Arms director Craig Shearer.
The riverside pub will join QVC's clutch of name venues in Brisbane to be operated by AVC, including The Regatta, Darling & Co., Kingsleys, Buffalo Bar and Fridays.
The deal also paves the way for Coles to acquire and operate up to three bottleshops nearby, as per Queensland liquor laws. The company has not taken on any new bottleshops since it bought 90 pubs for around $800 million, in 2007.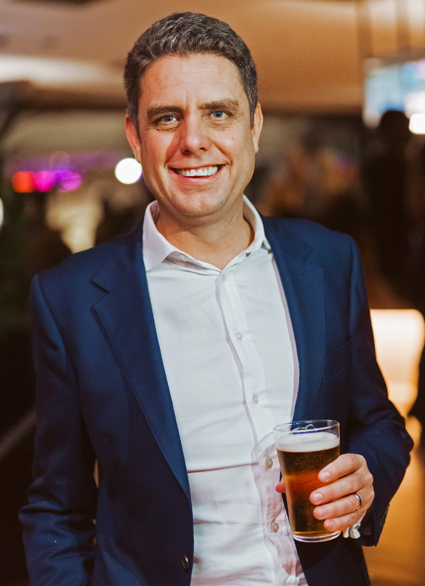 "Riverland is a great business with a premier location," says AVC CEO Paul Waterson.
"This acquisition allows us to grow our pub footprint in the Brisbane market while also giving Coles Liquor the opportunity to expand their retail liquor presence in Queensland as part of our joint venture.
"We very much appreciate the current owners' support in the transition phase, we are looking forward to working alongside the current team at Riverland to continue to deliver locals with great food, drinks and entertainment."
AVC has begun transition into control of the QVC pubs, and now counts over 150 venues across all mainland states and the Northern Territory.
The group is planning a strategic approach to value-add in its new QVC portfolio, including a loyalty app across the JV venues providing services such as table service and payment, and a 'local knowledge' approach by venue management.
AVC's new chairman Bob East says they have no plans to shy away from being an "acquisitive business". Riverland is direct result of a strategy to grow through selective acquisition of unique brands.