An ALH pub in outer Melbourne has become embroiled in a heritage debate that would appear to contradict the buildings own origins.
Built less than 50 years ago in 1968, the Burvale Hotel/Motel is a largely unaltered example of work by architects Jorgensen and Hough that stemmed from the changes in Victorian licensing laws.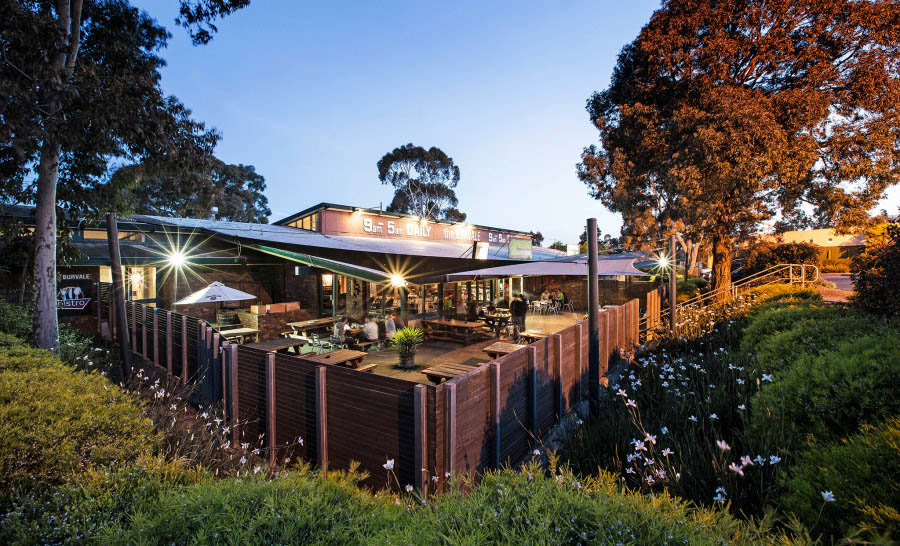 The Liquor Control Act of 1968 came as a result of the Phillips Royal Commission. The Act's sweeping reforms aimed to ensure the 'orderly and continuous improvement in, and the development of, facilities for the supply of accommodation, meals and liquor to the public'.
Today, "The Burv" is a crumbling icon occupying a massive 45,000 square metre block that Barry Cloke, National property manager for ALH – the largest operator of pubs in Australia – describes as "very inefficient and uneconomical to run".
In an interview with PubTIC, Cloke said ALH's aim is to provide a modern facility that reflects today's hospitality needs, including a greatly improved accommodation offering.
"The Burvale Hotel was built in another era, for a different business. What people want in a venue has changed since then.
"We put forward a proposal through a planning solicitor, with a full report on the reasons for wanting to make changes. We'd like to provide better rooms; Hewlett Packard is across the road, but visiting business people would be unlikely to stay in the ones we have now."
Local government Whitehorse Council touts on its website how the area is an outstanding base for high-tech multi-nationals such as HP, Motorola and Fujitsu. Council commissioned Coleman Architects to conduct the Whitehorse Heritage Review 2012, which listed the Burvale Hotel due to its extant representation of architects Jorgensen and Hough.
These architects were influenced by innovative American Frank Lloyd Wright, particularly at the Burvale in the use of organic materials. Textured earthen bricks were specifically made for the hotel's construction, and featured with timber joinery to pay homage to Wright's style of 'growing' from the environment.
Construction also made use of another 60s icon – asbestos, which was used extensively for fire protection.
Cloke suggests the site needs something that better suits the community's needs, and talk of heritage overlays is going to make the venue "harder and harder to redevelop into something that works".
"We would certainly discuss preserving heritage elements, such as making a feature of the special bricks," noted Cloke.
Like many of its venues, ALH does not own this building. It is tenant to the landlord of many of its 300+ venues, the publicly listed ALE. The predominantly Woolworths-owned ALH is largely the public face of the recent media focus on the issue, although any actual proposals would have to come through ALE.
Local Cr Andrew Davenport told the Herald Sun he was stunned to see the building recommended for heritage protection, suggesting he thought it was "April Fool's Day". Cr Bill Bennet relayed that he had "strong feelings about the Burvale and in some ways they involve bulldozers".
Now, as its desirability as a social destination is fading, refreshing its ability to remain so is being discouraged by a local groundswell that includes the Whitehorse Historical Society.
The hotel was built to reflect changing social attitudes in the 50s and 60s toward alcohol and its place in society. Detractors of further change choose to invoke childhood memories of the innovative 1968 building, yet don't seem to offer any solutions for its sustainability.