Hannons Hotel in the mining mecca of Kalgoorlie is moving with the times, employing its first 'skimpy' bar staff to strut his stuff pulling beers.
Founded in 1989 as an amalgamation with adjacent Boulder, Kalgoorlie is 600 kilometres west of Perth and central to Western Australia's "golden mile", and shares a hard-living population of around 33,000, patronising around a dozen pubs.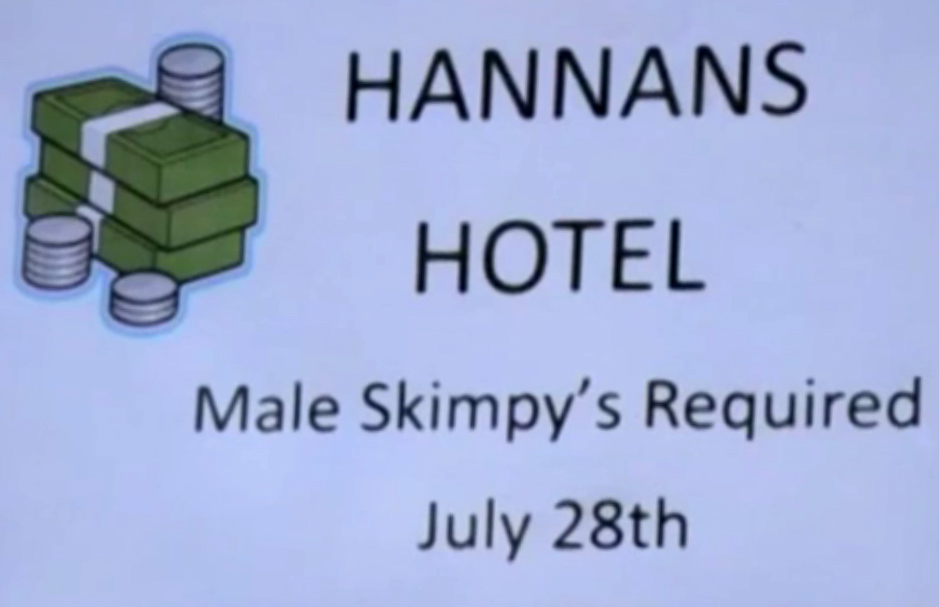 Local watering hole Hannans Hotel recently advertised for three male skimpies, to begin at the upcoming "ladies' night" on 28 July.
The area is well known for its scantily clad barmaids, wearing lingerie or bikinis, but the Hotel reports increasing demand by female patrons for eye candy of their own.
The pub received 40 applications for the positions from men willing to get the gear off.
Local concreter Matty Abbott is the first successful applicant, destined to man the taps topless, with his jeans predicted to be coming off "throughout the night".
He told Perth Now he has not done this kind of thing before and "don't know what to expect".
Manager Tracy Julin was not in favour of the move, but concedes that if the lady patrons want it they "will keep offering it".
Hannans did not reply to contact in time for publication, but sources suggest Matty will have his hands full.