Melbourne career publican Kevin McNamee is parting with his beloved Clare Castle Hotel, after 40 years' ownership.
McNamee has owned the since the 70s, but sold the leasehold business 15 years ago after a quarter-century operating it himself. The current lease options end in five years' time.
The much-loved watering hole in the increasingly gentrified suburb of Port Melbourne will see a public auction onsite at high-noon on 18 September.
Situated on bustling Graham Street, the 550 sqm block, zoned 'general residential' is adjacent to the forthcoming Fisherman's Bend and Montague development precincts.
"Owner operator publicans and developers are continuing to vie for premium assets of this nature, where vacant possession is available in the short term," said CBRE Hotels' Scott Callow, who is steering the campaign with colleague Joseph Du Rieu.
"The Clare Castle is being offered to the market at a time when the supply of this style of character property in city fringe locations is limited, but as demand from investors and developers continues to surge – underwritten by the current low cost of debt and falling Australian dollar."
The Hotel, which bills itself as "one of the best kept secrets in Melbourne" is expected to attract interest from owner-operators within Australia, investors and developers.
Du Rieu reports that similar assets* in Melbourne have seen prices as high as $14,000 per sqm.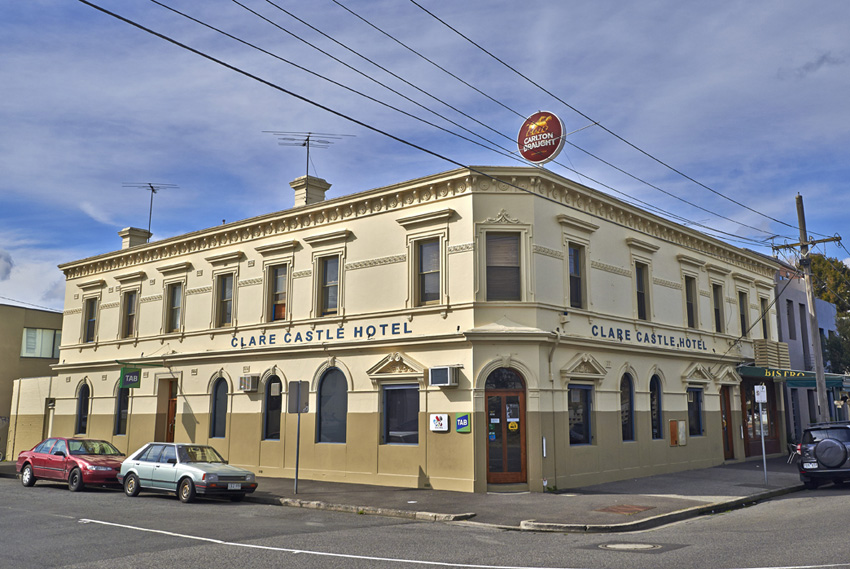 *Sales: Prince Alfred Hotel, Carlton; Castle Hotel, North Melbourne; Flying Duck Hotel, Prahran; Corkman's Irish Pub, Carlton.